The AVCA Conference features over 20 experts in the veterinary field. Don't miss the opportunity to learn new practices and techniques.
Speaker information coming soon!
Speakers will be posted when the application period ends.
Wendy Coren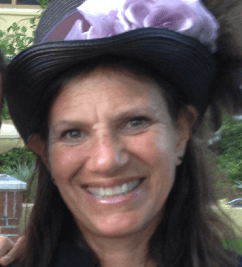 Franklin and Marshall College Lancaster Pa graduated 1976
New York Chiropractic College, Greenvale, NY graduated 1980
Director Coren Chiropractic Care 1980-2009
Founded RealEyes Communications Inc /president 1997-2006
Serving on Board of Directors Parker Chiropractic 2000-2005
Partner Central Norwalk Complete Physical Therapy 2000-2003
Patent approved for ePavlov training software 2003
CEO Equalign Chiropractic Systems Inc 2006- current
Co- founder Equalign Chiropractic Systems LLC with David N Lundquist, DC and Dustin S Coren, DVM. 2006
Providing performance care for the performance athletes, equine and human as well as canine ranging from casual participant to recent Olympic medalists
Topics:
Equine Mobility a Multimodal Approach
Equine Fascial Chains in Practice
Ava Frick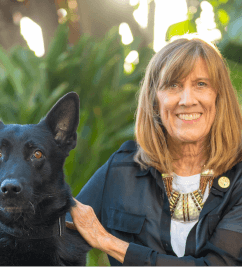 DEGREES: University of Missouri; Doctor of Veterinary Medicine, 1980. AVCA Certified 1997. Options for Animals Diplomat program 1998-2002. FitPAWS® Master Trainer. Herbal Phytotherapy Certif 2006 from Australian College of Phytotherapy.
EXPERIENCE: Practitioner, research, write, teach – Integrative Veterinary Education, Inc. Animal Fitness Center 2002-2020. Electromedical Products International Veterinary Medical Director 2002-2021. Standard Process Veterinary Marketing Consultant.
PUBLISHED: How to Interpret hair Tissue Mineral Analysis in Dogs, Cats, & Horses (2020), Electroceuticals; The Wave of the Future is Now, American Veterinarian (2018), JAHVMA, Tissue Mineral Patterns in 564 Dogs. Vol 48 (2017), Contentment, The American Institute of Stress (2014).
AWARDS: Animal Chiropractic Hall of Fame (2015), Fellowship of the American Institute of Stress (2013), Hartz® Mountain Corporation Veterinarian of the Year Runner Up (2006), Franklin County Human Society of Missouri Visionary Award (2004).
Topics:
Harnesses - How a poor fit alters posture and mobility
Karen Gellman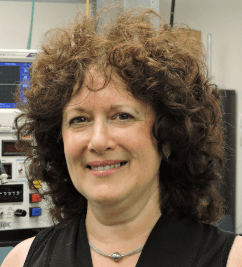 Karen Gellman DVM, PhD is a graduate of Cornell College of Veterinary Medicine, and has a doctorate from Cornell in animal locomotion biomechanics. She has advanced training and certification in veterinary acupuncture and veterinary chiropractic and has practiced these and other holistic modalities since 1995. She leads pre-college programs on research at Cornell and teaches internationally about posture, locomotion biomechanics, equine dentistry and veterinary complementary therapies to veterinary professionals and allied professions. In 2019, Dr. Gellman founded Plena Curae Botanical Solutions, a company making novel botanical pain solutions for pets and horses.
Judith M. Shoemaker, DVM, is an internationally known practitioner and educator in complementary veterinary medicine and therapy.  Dr. Shoemaker is a 1980 graduate of the University of Georgia and is licensed to practice in over 14 states. Dr. Shoemaker was awarded AHVMA Practitioner of the Year in 2012. Dr. Shoemaker's equine and companion animal veterinary practice focuses on complementary medicine and holistic therapy — integrating chiropractic, acupuncture, and other alternative modalities for treating elite athletes in canine and equine competition, service dogs, search and rescue dogs and family companions. Dr. Shoemaker has extensive post-grad professional training in orthopedics, reproduction and myriad integrative therapies. She was certified by AVCA and IVAS over 30 years ago, and has taught extensively in both Diplomat and CE programs for these organizations. Drs. Gellman and Shoemaker are co-founders and principle instructors, along with Elizabeth Reese CTAT, for Postural Rehabilitation for Horses and Dogs, a professional CE program, which provided approved AVCA CE from 2005-2014. They were awarded an AHVMF research grant in 2013 to study posture in horses, and are in the process of publishing those results in peer-reviewed scientific journals.
Topics:
Normal Neutral Posture— is there such a thing?
Connecting Between Nervous Systems— teaching neutral posture to patients by modeling it in ourselves.
Spinal Biomechanics when you don't have a spinal "column"
Neuromuscular organization— the next level
Amy Hayek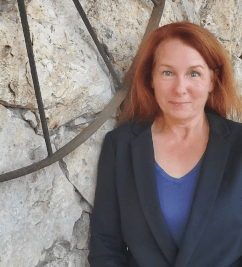 Dr. Amy teaches doctors to feel the power and energy they possess to give to their patients. Though Dr. Hayek has many years of study and several degrees, the most profound education she passes to her students comes from them, and from the animals who teach students to adjust.
Her formal education includes a B.S. in English, an M.A. in technical writing, a DVM, and post doctoral studies in acupuncture, animal chiropractic, advanced neurology, and nutrition as it relates to environmental effects on the animal earning a CVA, and CVC. During private practice, as a solo equine veterinarian, Dr. Hayek saw many horses she was unable to help achieve optimum health, until she began combining chiropractic and nutrition. As she learned more about how to integrate these treatments, she became aware that other doctors struggled with the same challenges.
Education is always expensive and on going, Dr. Hayek believes. She enjoys sharing her daily discoveries with students during class, helping each class of students attain the cutting edge perspective of animal chiropractic. Dr. Hayek is always happy to share information with audiences ranging from the very young to the very experienced. It is in sharing and educating that communities save lives, and see their potential to grow.
Topics:
Chiropractic Treatment of Hydrocephalus in Brachycephalic Breeds
Growth and Quality Enhancement in Broiler Chickens
Inhibition: How to use this forgotten portion of the nervous system to your advantage
Steven Hebrock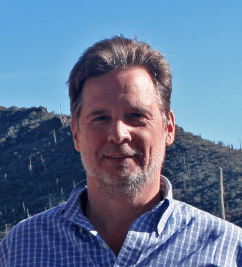 Steve Hebrock, a Certified Master Hoof Care Professional, began his hoof care odyssey in 1993 after acquiring his first horse. He soon became frustrated by what he perceived to be illogical ideas and practices that dominate traditional hoof care, and his engineering background prompted him to begin an intense study of trimming, shoeing, and movement theory. Mr. Hebrock spent many years as a member of the faculty at The Ohio State University Agricultural Technical Institute in Wooster, Ohio, where he taught hoof care and farriery; equine marketing and facilities management; and a number of engineering and technical classes. Mr. Hebrock now focuses his time and energy on his hoof care practice, ongoing hoof research, and his educational outreach efforts via "Enlightened Equine," a blog dedicated to bringing science to horse management and hoof care. Mr. Hebrock holds a Master of Science in Engineering from the University of Wisconsin (2015), and is a certified hoof care professional and booting specialist in the Association for the Advancement of Horse Care Practices (AANHCP) and in Liberated Horsemanship. He is a former certification exam instructor, workshop leader, and field instructor for the AANHCP, and is currently an advanced trimming instructor and field instructor for Liberated Horsemanship, which regularly conducts hoof trimming training clinics both domestically and internationally for students from all over the world.
Topics:
Equine Hoof Imbalances and Their Whole-Body Consequences
A Properly-Balanced Equine Hoof Trimming Practicum
Kimberly Henneman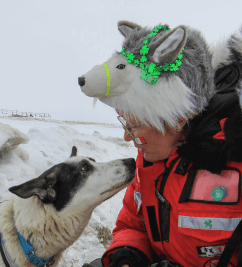 Kim Henneman DVM, DACVSMR (EQ, K9), FAAVA, DABT, CVA, CVC received her DVM from Purdue University in 1986. She then became certified in veterinary acupuncture (IVAS) in 1991, veterinary chiropractic from the great Sharon Willoughby in 1992 (AVCA) & Traditional Chinese Veterinary Herbal Medicine in 2000 (IVAS). In 2008 she added advanced certification in acupuncture (FAAVA) & thermal imaging (DABT) - all while working in a conventional, 6-person veterinary practice. She started her own practice, Animal Health V.I.P.S. (Veterinary Integrative & Performance Specialists), in 1989 with the goal of creating a unique integrative approach to life-stage medicine, as well as sports medicine and rehabilitation in dogs, horses, cats, & the occasional bucking bull & zoo mega-vertebrate. In 2013, she applied to sit for one of the early Board tests in the new specialty college of Veterinary Sports Medicine & Rehabilitation. After passing the canine exam, she sat for and passed the equine exam in 2014, becoming the first (and so far, only) veterinarian to be Boarded in both species. In addition to running her very active practice - based in Utah, but licensed in 10 states, Dr. Kim has also accompanied the USET's Endurance team to many international competitions, has been the on-site, 14-year veterinarian for the third largest US International sheep herding competition, and just celebrated her 10th year as an Iditarod Trail veterinarian. Dr. Kim has also taught at numerous conferences (including AVCA) & veterinary schools, as well as contributed to several magazine articles and textbooks (integrative therapies, thermal imaging, sports medicine & rehabilitation). She is a national & international thermal imaging consultant for zoos and in working animals. In her time off, Dr. Kim travels, fine-tunes her wildlife, landscape, aviation and night photography, and training to get back to 3-Day Eventing with her new mare, Feather.
Topics:
The Quantum of Fascia
The Art of Palpation - How to Listen to What Your Hands Tell You
Following the Forces - What Musculoskeletal Ultrasound Teaches About Tissue Biomechanics and Injury in the Dog
How to Integrate Chiropractic into a Rehabilitation (Physiotherapy) Program in Dogs and Horses (and Sometimes Cats)
Patricia Holl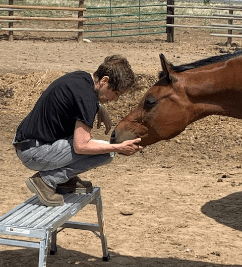 Dr. Holl is a licensed chiropractor living in Montana. She graduated with honors from Rutger's University in New Jersey, and graduated from the Los Angeles College of Chiropractic. She is the staff chiropractor at the Yellowstone Naturopathic Clinic in Billings, Montana. Dr. Holl frequently lectures to medical professionals and the public on the benefits of integrative health care, which extends beyond a single model approach, employing conventional and complementary medical disciplines.
Dr. Holl also maintains a busy animal chiropractic practice, where she attends to horses, cattle, dogs, cats and an occasional rabbit. She frequently lectures to audiences throughout the country on the benefits of Animal Chiropractic.
Topics:
Functional Neurology of Motion - How an understanding of the neurology of motion will improve your skills as an animal chiropractor and provide a more comprehensive approach to treatment of your animal patients
Scott Little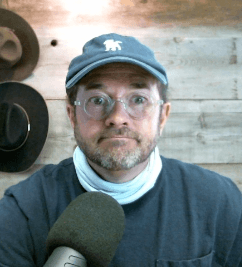 Dr. Little is a 1995 graduate of Logan College of Chiropractic, and a 2019 graduate of the Parker University Animal Chiropractic Program. He has had a family wellness practice since graduating from Logan, and an animal practice since graduating from Parker and becoming AVCA certified. He hosts the LifeUnbridled | LifeUnleashed Podcast for the animal chiropractic profession, and is the founder of the Animal Chiropractic Academy which provides online CE, Animal Chiropractic retreats and seminars, and a forthcoming 210-hour Animal Chiropractic certification course.
Topics:
Founded on Tone: Animal Chiropractic and the Polyvagal Theory
David Lundquist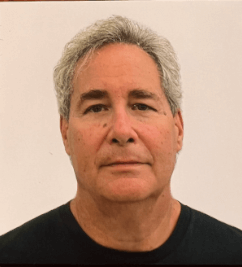 Graduated National College of Chiropractic 1982 and moved to Winter Haven, Florida where he ran a successful practice. He was a principle speaker for Parker Chiropractic Seminars from 1988 to 2004 after logging more than 100 seminars. Dr Lundquist married Dr Wendy Coren and after earning our AVCA degrees we began Equalign, a performance care practice designed to care for the equine athletes, both human and equine.
Topics:
Canine Fascial Lines: Identify, Treat and Tape
Using Social Media to Build Your Practice
Laurie McCauley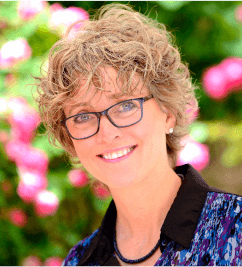 Dr. McCauley graduated in 1992 from Colorado State SVM. After six years in general practice, she became a pioneer in the field of Veterinary Rehabilitation, designing the first underwater treadmill for dogs. Dr. McCauley started the first Veterinary Rehabilitation Clinic in 1998, TOPS Veterinary Rehabilitation, and was on faculty at Canine Rehabilitation Institute for 14 years. She is certified in Acupuncture and Chiropractic therapy and in 2014 became Board Certified in Canine Sports Medicine and Rehabilitation. Dr. McCauley is an International lecturer and contributing author in many textbooks and journals. She was awarded the 2011 Iams AARV Award of Excellence in the Field of Rehabilitation and the 2015 AHVMA Holistic Practitioner of the Year Award. In 2017 Dr. McCauley opened Red Tail Rehab mobile practice in North Carolina and Optimum Pet Vitality online learning in 2020.
Topics:
PEMF: A Clinical and Scientific Treatment Modality
Limb Joint Mobilizations, Maitland Grade 1-4
Canine Rehabilitation: What Is It and Why Would I Add It To My Chiropractic Practice
Emily McLeod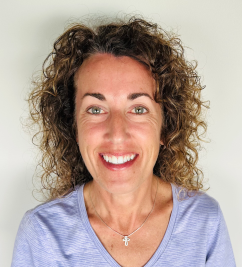 Dr. McLeod, DC is a full time animal chiropractor in the greater Kansas City area. She routinely works in three small animal and three large animal clinics and provides mobile care in both KS and MO. She's had the privilege of speaking for many organizations, including the Kansas City Veterinary Medical Association and she is the assistant director of the Animal Chiropractic Program at Parker University in Dallas, TX. Dr. McLeod has a passion for helping others in the field of animal chiropractic enjoy busy, healthy, successful careers and has mentored several veterinarians and chiropractors over the last 17 years. She lives with mastiffs, house pigs, cats, a fish and her very best friend, her husband.
Topics:
Porcine Adjusting - Improving the lives of Show, Pet and Feeder Pigs
Mindy Neal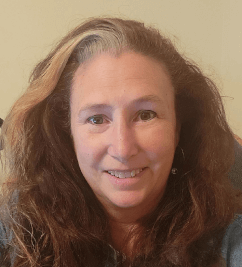 Mindy Neal was raised in a small farming community is west Texas and returned to Bovina to practice chiropractic after graduating from Parker College of Chiropractic in 1999. She started adjusting animals in her area in 2000 and her first show steer in 2006. After a steep learning curve, even after being raised around cattle her whole life, she found the satisfaction of watching her steer and kids in the ring. The steers she adjusted would win and the reason given was that they moved better than the second place steer. Word of mouth spread the work and her we are today in front of all of you. She is honored to be here to show you what she has learned.
Martina Neidhart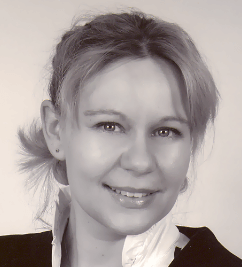 Graduating from the university of Bern (Switzerland) and Budapest (Hungary) Dr Neidhart worked first in several clinics on Small animals and Equines. Where she already started to work with rehabilitation and alternative healing modalities. Since 2010 she has her own practice for rehabilitation, manual-and integrative therapy. She Worked as instructor for veterinary chiropractic at the Backbone Academy from 2014-2017. She is traveling the world to learn more and share knolwdge with colleaugues. April 2018 she got a speaker award at the 1. European Congress for Intergrative Veteriary medicin in El Escorial Spain.
She has a keen interesst in rehabilitaion and is stll working towards her board certification in Equine sportsmedicine and rehabilitation. She fell in love with podiatry, when searching for further modalities that could help her patients. With her Partner Dennis Verdon, she is giving lectures for vets and farriers about equine podiatry and its influence on the upper body all over the world.
Topics:
Foot balance, Myofascial lines and Performance
Everything is connected. How viscerosomatic reflexes influence fascia, movement and conformation and how we can recognize them.
Bill Ormston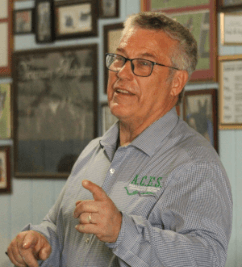 Dr. Bill Ormston received a BS in animal science in 1982 and a veterinary degree in 1988, both from Iowa State University. Since graduation, Dr. Ormston has worked in or owned mixed animal practices. In 1998 he attended Options For Animals and became certified in animal chiropractic care by the American Veterinary Chiropractic Assoc. In 2002 he hosted the AVCA conference in Dallas Texas at Parker Chiropractic College and then was asked to help start an Animal Chiropractic program at the College. In 2012, Dr. Amy and Dr. O decided that for busy professionals to become certified Animal Chiropractors, the program needed more flexibility and Animal Chiropractic Education Source (A.C.E.S.) was formed. They moved to the ranch in 2016 so that students could be dipped in the philosophy while learning with hands on live animals every day they are in class.
Topics:
Why is it Always the Atlas
Leg length as an indicator of spinal health.
Elizabeth Reese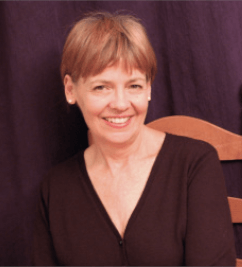 Elizabeth Reese is a certified Teacher of the Alexander Technique, a dressage rider and instructor, and mental health counselor, working with both humans and horses to explore the relationship of postural stability to emotional resilience. She was a founder and principle instructor for Postural Rehabilitation for Horses and Dogs, a professional CE training for veterinarians and chiropractors, giving AVCA approved CE. She currently is on faculty at Bard College Vocal Arts MFA program and Neighborhood Playhouse, a professional acting training program in NYC. She has been senior faculty at AT-NYC and gives workshops on AT and postural resilience for veterinarians, AT teachers and riders worldwide. Her work with both humans and horses suffering from trauma inspired her to study the relationship of postural stability to emotional resilience. She completed a master's degree in Mental Health Counseling at Hunter College during which time she worked at Mount Sinai Hospital's Day Treatment Program for people with chronic mental illness. For the following three years, she worked as a therapist in community mental health in New York City. She maintains a private practice in Sugar Loaf, New York and in NYC.