The AVCA Conference features over 20 experts in the veterinary field. Don't miss the opportunity to learn new practices and techniques.
Kimberly Beer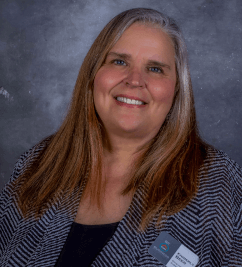 Kimberly Beer has been an entrepreneur for over 30 years. She is the founder and President of Midnight Productions, Inc. (the parent corporation of Be More Business) and has been helping small businesses achieve marketing success since 1996. Kim is a sought after speaker, published writer, award-winning graphic designer, and nationally known equine photographer. She is owner of The Beer Ranch in Adrian, Missouri where she conducts mindful entrepreneurial development workshops that incorporate entrepreneurial discovery with the unique elements of nature therapy and horse coaching. Kim was named an Inspirational Influencer by the International Association of Women for her work empowering women entrepreneurs.
Topics:
Creating a Value-based Marketing Program for Multiple Audiences
Patricia Bona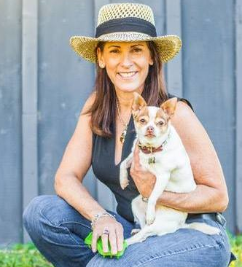 Patricia Bona, DC (Pennsylvania) an AVCA Certified Doctor, a 1987 Logan College of Chiropractic graduate, has been an AVCA member since 1992, and has been certified in animal chiropractic by the AVCA since July of 1994. Dr. Pat has spoken on various equine topics since 2010. Audiences have included the Delaware Valley Combined Training Association (DVCTA), the United States Eventing Association (USEA), the American Veterinary Chiropractic Association (AVCA), and the Certified Horsemanship Association (CHA). In 2012 she introduced "Assess and Address Your Horse's Myofascial and Postural Imbalances" at the Hassler Dressage Stable, Riveredge in Chesapeake, Maryland. Early mentors include Dave Duckett, FWCF and Judith Shoemaker, DVM, who helped her to build a broad foundation in animal chiropractic.
Dr. Bona focuses on optimum biomechanics and the evaluation of poor posture and compromised movement due to scars and scar tissue. She has introduced the concept of "Dents and Dings™", so horse owners and riders can more easily understand, identify, and address the dimples, white hairs, and areas of hair loss (RedFlags™) signaling significant restrictions that need to be released. Dr. Bona developed the cross fiber grooming technique in 1997 and the Posture Prep Cross Fiber Groomer in 2010 to offer a complete strategic grooming system. The Posture Prep tool evolved into a similar groomer for dogs and small animals as well as the Wellness Prep for humans.
Topics:
Improve the Horse's Posture and Performance by Releasing Fascial Restrictions around the Upper Airway and Alimentary Tract and Cervical Spine.
Paul Brumett
Dr. Paul Brumett is a 1999 graduate of the College of Veterinary Medicine at Auburn University. He received the CCRP Certification (Certified Canine Rehabilitation Practitioner) in 2017 from the University of Tennessee. He has worked in Mixed Animal Practice, Small Animal General Practice, Emergency Medicine, and most recently Canine Rehabilitation during his career. In 2013 he began his journey in Complementary Therapy to help his patients further as he felt limited by traditional medicine. In 2016 he became a Healing Touch for Animals ® Practitioner. Dr. Brumett currently practices in Grand Junction, CO and is owner of Animal Tracks Rehabilitation and Fitness LLC. He also works as a consultant and representative for Hero Braces.
Topics:
Canine Orthotics, Complementing Daily Practice
Canine Orthotics and You, Making the Perfect Impression
Wendy Coren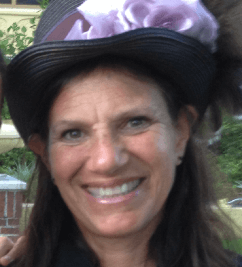 Franklin and Marshall College Lancaster Pa graduated 1976
New York Chiropractic College, Greenvale, NY graduated 1980
Director Coren Chiropractic Care 1980-2009
Founded RealEyes Communications Inc /president 1997-2006
Serving on Board of Directors Parker Chiropractic 2000-2005
Partner Central Norwalk Complete Physical Therapy 2000-2003
Patent approved for ePavlov training software 2003
CEO Equalign Chiropractic Systems Inc 2006- current
Co- founder Equalign Chiropractic Systems LLC with David N Lundquist , DC and Dustin S Coren , DVM. 2006
Providing performance care for the performance athletes, equine and human as well as canine ranging from casual participant to recent Olympic medalists
Topics:
Improving Canine Mobility Using IASTM Techniques
How Kinesiology Taping Improves Results and Practice Growth
John Faherty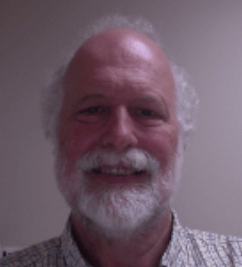 Graduated cum laude, BS Zoology, University of Wisconsin, Madison, Wisconsin, 1974. Attended University of Wisconsin, School of Medicine, Madison, Wisconsin 1974-1976. Doctor of Chiropractic, Logan College of Chiropractic, Chesterfield, MO, 1985, graduated magna cum laude. Certified in Animal Chiropractic, Options for Animals, Hillsdale, IL, (SharonWilloughby, DVM,DC) Certification active 1998 to present. Affiliations are AVCA member 1998 to present, chairman Education Committee AVCA Chairman Accreditation commission,Board of Directors, AVCA, 2004-2009. North Carolina Chiropractic Association member 1985 to present.
Work experience includes private practice, chiropractic office 1985 – 2017. Adjunct professor, University of North Carolina Asheville, department of Health and Fitness, (Kinesiology) 1999-2001. Animal chiropractic practice (since October 1998) and affiliated with Charlotte St. Animal Hospital, Asheville, NC 2001 to present and Avery Creek Pet Hospital, Asheville, NC 2016-present.
Currently working independently with 2 veterinary clinics weekly to see small animals, equine independent chiropractic practice (and goats and llamas and donkeys from time to time) and attending monthly agility competitions to provide chiropractic care for dogs.
Topics:
Beyond the Listing: Adjustments, receptors and making your adjustments more effective in large animals.
Rebecca Funk
Dr. Funk completed her DVM at Oklahoma State University in 2006. She subsequently complete an Equine Theriogenology Internship at the same institution and then an Equine Internal Medicine Residency at Auburn University. She became board certified in Large Animal Internal Medicine in 2011. She received her animal chiropractic training at Parker University in 2011 and was later certified by the AVCA. She trained at the Chi Institute in Equine Acupuncture (2013) and Veterinary Tuina (2015) and became certified in both. She is currently pursuing a Master's of Chinese Medicine at the Chi Institute and plans to become certified in Veterinary Herbology and Veterinary Food Therapy.
Topics:
The Equine Back: Treatment Options to Complement Your Chiropractic Adjustments
Assessment of Saddle Fit as a Component of Poor Performance
Sherry Gaber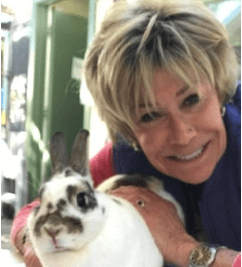 Sherry D. Gaber, D.C. graduated From Palmer College of Chiropractic in l977 and is an AVCA Certified Doctor. She began her professional journey in animal science at the University of Illinois. At the end of two years, she realized her true passion was animal chiropractic. Animal chiropractic was in her blood and part of her heritage. Her father, Dr. Marshall Dickholtz, Sr. an internationally award winning chiropractic researcher, served as her role model and mentor.
In l975, Sherry founded the NUCCA (National Upper Cervical Chiropractic Association at Palmer College of Chiropractic) and it's still going strong today. She worked as a certified NUCCA practioner for 18 years in Chicago with her father. Sherry has spoken on various topics related to neurological functions since l997. Audiences have included AVCA conference in l997 and the Annual Veterinarian Spinal Manipulative Conference in 2013. Sherry's article, "Do You See Head Tilt" appeared in the NUCCA Monograph newletter, and was later reprinted in Upper Cervical Subluxation Complex, a Review of Chiropractic and Medical Literature.
In l996 Sherry moved to Santa Fe, NM where she began her private practice of animal chiropractic. She was welcomed to work at the Espanola Wildlife Center and was fascinated to use her techniques with eagles, hawks, owls, procupine, deer, mountain lions, badgers and bears. On April 3, 2002 Sherry even worked on Charlie the Buffalo, a 1400 pound buffalo ""celebrity"" with right rear lameness. Charlie's healing success with Sherry's chiropractic care became documented in a book, "A Buffalo in the House": The Extraordinary Story of Charlie and His Family."
Sherry now lives on a ranch with her 6 horses, 4 cats and 2 dogs on the central coast of California and shares her practice with a few holistic veterinarians. They focus on horses, cats, dogs and rabbits.
Sherry Gaber will introduce a revolutionary method to diagnose and treat rear leg weaknesses. This approach can dramatically change an animal's life and health immediately. She'll demonstrate how the neurology of an upper cervical misalignment affects rear leg weaknesses and why clearing the brain stem works for engaging the rear legs. Through lecture and a video tutorial, participants will lean how to diagnose rear weaknesses (visual cues and sigsn), how to do the adjustment and how to double check the alignment and clear the brain stem one hundred percent for optimum results.
Topics:
A Revolutionary Method to Diagnose and Treat Rear Leg Weaknesses
Stuart Garber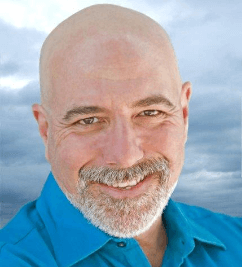 Dr. Stuart H. Garber, D.C., Ph.D. has been practicing holistic medicine since 1981. He has lectured to medical, dental, chiropractic, acupuncture and veterinary groups in the United States, Europe, Asia and the Caribbean. Dr. Garber graduated summa cum laude from the Los Angeles College of Chiropractic in 1981 and in 1997 he became the first person in the United States to receive a Ph.D. degree in homeopathy from the American University of Complimentary Medicine (formerly Curentur University.) Dr. Garber is past-president of the California Homeopathic Medical Society. He returned to school once again in his 60's, attended Parker University and is certified in animal chiropractic by the American Veterinary Chiropractic Association. In 2016 Dr. Garber said farewell to California and moved to Santa Fe, NM with his wife, the artist Helen K. Garber, three dogs and three horses, where he continues to see patients, both human and animal and conducts research in dietary supplements and homeopathic medicines.
Topics:
Advances in the Prevention and Treatment of Navicular Syndrome (Equine Podotrochlosis)
Donna Gigliotti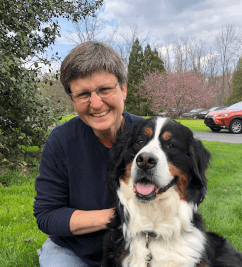 Dr. Donna L. Gigliotti DC, received her Doctor of Chiropractic degree in 1992. In 1997, Dr. G. completed her animal chiropractic training and was certified by the American Veterinary Chiropractic Association (AVCA) to work with animals. She has since gone on to receive her advanced certification. Additionaly, she has completed a 700+ hour course in advanced animal neurology. Recently, she is completely the Certified Canine Fitness Training program (CCFT) thru the University of Tennesse.
Dr. Gigliotti has been working with and in conjunction with local veterinarians since 1997. She lectures for animal groups, clubs and with trainers such as Suzanne Clothier on a wide range of topics. Dr. Gigliotti is an instructor and lectures for the AVCA.
Dr. Gigliotti uses a combination of low-force gentle techniques, modalities and exercises to help your animal achieve its maximum health potential. The work she does via the nervous system impacts the functioning of the entire body including the joints, muscles and ligaments, resulting in a stronger and healthier animal.
Topics:
Can you feel it?
Ways to improve the quality of the older dogs life using functional neuology, techniques, assisance tools.
If I could only adjust the atlas
Amy Hayek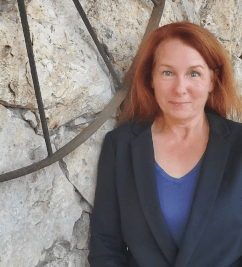 Following veterinary school Dr. Hayek has been in private practice, opening her own busy practice in 2001 in Summerville, SC. She has been recognized as a wealth of knowledge in her field and has been asked on several occasions to testify as expert witness for the South Carolina Animal Control Department on animal care practices as well as in theColorado House of Representatives on behalf of Animal Chiropractic. She is certified by the Xie Institute and the University of Bejing China in animal acupuncture. She is also certified by the AVCA in animal chiropractic. Dr. Hayek has completed Advanced Training in Animal Chiropractic and Functional Neurology with the Healing Oaiss.
Dr. Hayek lectured and gave laboratory assistance at Parker Chiropractic College from 2010 to 2012 in the Animal Chiropractic Program. In conjunction with her partner, Dr. O, she founded and currently teaches for Animal Chiropractic Education Source, the only online course with both AVCA approval and SCAV CE approval. She has published in the Journal of the American Veterinary Medical Association, along with numerous trade journals regarding animal husbandry, including the Holistic Horse, Animal Wellness, Equine Wellness, Canine Wellness and Elite Equestrian. She routinely lectures for the American Veterinary Chiropractic Association and has lectured for Equine Affair, the Hoosier Horse Fair, the Iowa Horse Fair, The Federation of Chiropractic Licensing Boards and the Southeastern Veterinary Conference.
Topics:
Posture: Increase adjusting power, preserve your resources, communicate with your patient
The adjustment is enough: What did I miss?
Steven Hebrock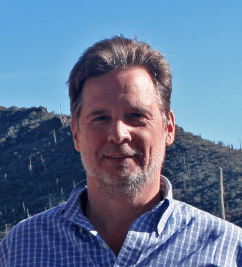 Steve Hebrock, a Certified Master Hoof Care Professional, began his hoof care odyssey in 1993 after acquiring his first horse. He soon became frustrated by what he perceived to be illogical ideas and practices that dominate traditional hoof care, and his engineering background prompted him to begin an intense study of trimming, shoeing, and movement theory. Mr. Hebrock spent many years as a member of the faculty at The Ohio State University Agricultural Technical Institute in Wooster, Ohio, where he taught hoof care and farriery; equine marketing and facilities management; and a number of engineering and technical classes. Mr. Hebrock now focuses his time and energy on his hoof care practice, ongoing hoof research, and his educational outreach efforts via "Enlightened Equine," a blog dedicated to bringing science to horse management and hoof care. Mr. Hebrock holds a Master of Science in Engineering from the University of Wisconsin (2015), and is a certified hoof care professional and booting specialist in the Association for the Advancement of Horse Care Practices (AANHCP) and in Liberated Horsemanship. He is a former certification exam instructor, workshop leader, and field instructor for the AANHCP, and is currently an advanced trimming instructor and field instructor for Liberated Horsemanship, which regularly conducts hoof trimming training clinics both domestically and internationally for students from all over the world.
Topics:
Cause & Effect in Equine Hoof Form: Understanding the Body/Hoof Connection
Patricia Holl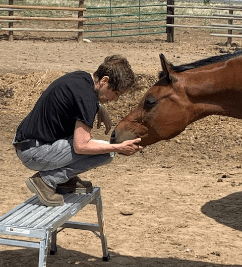 Dr. Holl is a licensed chiropractor living in Montana, and is the staff chiropractor at the Yellowstone Naturopathic Clinic in Billings, Montana. She is an extension faculty member of the Intern Preceptor Program through Palmer Chiropractic College, Davenport, lA. Her longstanding love for animals led her to become an animal chiropractor. She is certified in Animal Chiropractic by the American Veterinary Chiropractic Association (AVCA) Dr. Holl is also the instructor of the Animal Chiropractic courses at Southern California University of Health Sciences in Los Angeles and the newly created Bozeman Veterinary College. She is currently pursuing a Diplomate in Functional Neurology through the Carrick Institute of Functional Neurology. She lectures throughout the country on the benefits of animal chiropractic.
Doctor of Chiropractic—Los Angeles College of Chiropractic, California
BA, Psychology (with honors)—Rutger's University, New Jersey I
Licensed Doctor of Chiropractic — Montana Board of Chiropractors
Certified in Animal Chiropractic — American Veterinary Chiropractic Association (AVCA)
Topics:
Functional Neurology...The Chiropractor of Today
Laura Lee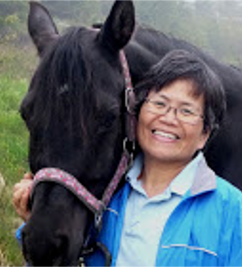 Dr. Laura Lee enjoys life in beautiful Dartmouth, Nova Scotia, Canada, where she practices integrative veterinary medicine for small animals, and chiropractic and acupuncture for horses. On completion of her DVM degree at Ontario Veterinary College, University of Guelph in 1979, she moved to Nova Scotia to work in a mixed animal veterinary practice, and bought her own practice in 1994. Laura has had a life-long interest in alternative medicine, having grown up in a Chinese-Canadian family that used herbal and food therapy to prevent and treat seasonal diseases. In 1998, her horse sustained a cervical injury. Diagnosis and treatment using conventional medicine was not very successful, so Laura was motivated to study alternative medicine. By 2003, she was certified in both veterinary acupuncture (IVAS) and animal chiropractic (AVCA). Advanced chiropractic courses include Extremities, Applied Kinesiology and Functional Neurology, and Chiropractic Neurology. Further study includes Traditional Chinese Medicine (TCM) Herbal Medicine, Food Therapy, and Western herbal remedies. Her current passion is myofascial meridians and myofascial release work, and how it is involved with the effects of acupuncture and chiropractic. She has a keen interest in sports medicine, having been competitive in gymnastics, trampoline and some equestrian disciplines herself. She is a member of the American Canine Sports Medicine Association, as well as AVCA, IVAS, AVAC (Association of Veterinary Acupuncturists of Canada), Canadian Academy of Veterinary Dermatology, College of Integrative Veterinary Therapies, and her own local and national veterinary associations. Her other life passions include her horse, music (jazz and Brazilian samba percussion) and photography.
Topics:
Rebalancing The Body Using Myofascial Meridians: How to Fix More Than Just the Part – And Have It Last
Keeping Shoulders and Stifles Out of Trouble
Dina LiVolsi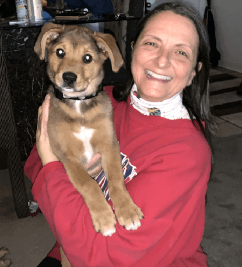 Currently the staff chiropractor at Point Breeze Veterinary Clinic in Pittsburgh, Dr. LiVolsi has been a chiropractor for 28 years, most of those include working with animals. After closing her human practice 2012, she has performed chiropractic exclusively on animals. Dr. LiVolsi graduated with academic and research honors from Palmer College of Chiropractic in 1991 and completed her animal chiropractic training from Options for Animals a few years later. Dr. LiVolsi has also completed all of the requirements, including a research project and internship, for the advanced certification (formerly known as the Diplomate Program). She has also served as a Practice Standards committee member and examiner for the AVCA. She was the first chiropractor in Pittsburgh to receive hospital privileges and work at the University of Pittsburgh Medical Center's Shadyside Center for Complementary Medicine. She produced an educational video on animal chiropractic and completed and presented a research project (The Occurrence of Femur Misalignments in the Canine) at two Advanced Modules at Options for Animals. Additionally, she has provided continuing educations, teaching her own ENERGYWORKS CHIROPRACTIC technique, Intense Review "Plus" and DOGS, DOGS, DOGS and was co-director and presenter for "Introduction to Complementary Medicine for the Veterinarian". A lecturer on a national level, Dr. LiVolsi traveled to Cairo, Egypt, many times in the past where she adjusted military police horses, desert endurance racers, polo and hunter/jumpers and guard dogs (and some people too!).
Topics:
Neuromuscular Reflex Testing Made Easy
David Lundquist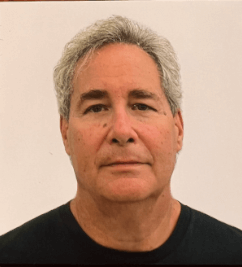 Graduated National College of Chiropractic 1982 and moved to Winter Haven, Florida where he ran a successful practice. He was a principle speaker for Parker Chiropractic Seminars from 1988 to 2004 after logging more than 100 seminars. Dr Lundquist married Dr Wendy Coren and after earning our AVCA degrees we began Equalign, a performance care practice designed to care for the equine athletes, both human and equine.
Topics:
Analysis and Treatment of Equine Fascial Lines
Equine Fascial Line Treatment
Emily McLeod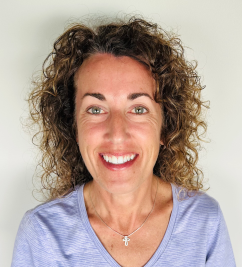 Animals have always been part of Dr. McLeod's life. She's rescued too many strays to count, has always cared for furry friends, and has a heart to help those who can't always help themselves. A graduate of Cleveland Chiropractic College in 2000, Dr. McLeod earned both the Clinic Service and Clinic Excellence awards while completing her clinicals. She opened a family wellness center in 2001 and joyfully served hundreds of people each week with chiropractic care. In 2004 Dr. McLeod returned to school to earn her National Certification in Equine and Small Animal Chiropractic Care through the American Veterinary Chiropractic Association.
In June of 2013, Dr. McLeod left her 2-legged practice to pursue a full time animal practice. She can be found working on small animals at GreenSummit Animal Clinic in Lee's Summit, MO at Excelsior Springs Animal Clinic in Excelsior Springs, MO and at Mission Road Animal Clinic in Prairie Village, KS. She sees large animals at Strain Equine Services in Bonner Springs, KS and Holt Animal Clinic in Holt, MO. Dr. McLeod is licensed in both Kansas and Missouri. Dr. McLeod also teaches animal chiropractic to veterinarians and chiropractors at Parker University in Dallas, TX.
Dr. McLeod lives in Kansas City with her incredible husband, Dr. Dave Jennings, their two mastiffs, Oscar and Gracyn, two munchkin kitties, Strable and Munchkin, and Polly the potbellied pig.
Topics:
The Benefits of DCs in DVM Practices - The Art of Integration
Lola Michelin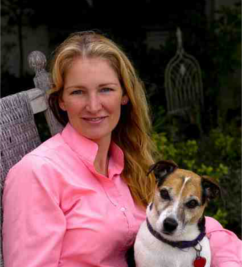 Internationally recognized practitioner Lola Michelin has been providing massage for over 30 years to animals of all kinds, including people, horses, dogs and zoo animals. In 2001, she founded the Northwest School of Animal Massage, which provides professional certification in animal massage and acupressure in the US, Canada, Mexico and Japan. She adapted the Manual Ligament Therapy for Animals technique under the tutelage of its developer Arik Gohl. After graduating from the Animal Science program at Michigan State University, she worked as a zookeeper and conservation educator at Busch Gardens Tampa. Before pursuing animal massage full-time, she worked as a veterinary technician and as a histopathology technician for TSI Laboratories in Boston, MA. She studied massage at Seattle Massage School. Lola has been a frequent clinician and speaker at the IAAMB conferences and presented at the 2013 ACVIM Conference in Seattle, WA. She taught MLT and kinesiology taping at veterinary meetings in Guadalajara, Mexico in 2015 and Kyoto, Japan in 2017.
She is the author of ""A Guide to Equine Anatomy for Manual Therapists"" and ""A Guide to Canine Anatomy for Manual Therapists"". Her articles have been published in ModernDog, Animal Wellness, Practical Horseman and Massage Magazine.
In 2008, she received an award from Count Me In and American Express for Women in Business and she was the recipient of the WA AMTA Chapter Lifetime Achievement Award in Massage Education in 2013.
When she isn't teaching or developing curriculum for NWSAM, she can most likely be found riding with the Woodbrook Hunt Club or chasing and being chased by her pack of Jack Russell Terriers.
Topics:
M.A.P. Techniques are Massage and Acupuncture Protocols designed to address specific joint dysfunctions. They can be used in conjunction with chiropractic techniques to ensure recovery of soft-tissue elements of joint restriction.
The M.A.P. for Hocks: Massage and Acupressure Protocols for Joint Dysfunction
Mindy Neal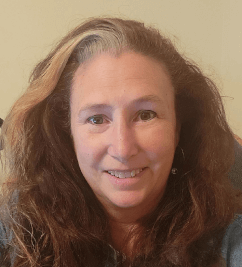 Mindy Neal is a DC from Bovina, Texas and earned her Chiropractic degree and Animal Chiropractic Certification from Parker University. She has been adjusting animals and humans for 17 years and enjoys every minute of it.
Bill Ormston
Following his move to Texas he found himself in need of continuing education for the American Veterinary Chiropractic Association and sponsored a conference in Dallas, TX at Parker Chiropractic College. Soon after this endeavor he founded the Animal Chiropractic Program at Parker Chiropractic College with the sponsorship of the continuing education department.
In conjunction with his partner, Dr. Amy Hayek, he founded and currently teaches for Animal Chiropractic Education Source, the only online course with both AVCA approval and SCAV CE approval.
His speaking endeavors include the American Veterinary Medical Association, Equine Affair, the Hoosier Horse Fair, the Iowa Horse Fair, The Federation of Chiropractic Licensing Boards, the Southeastern Veterinary Conference and the American Veterinary Chiropractic Association. He has published in numerous trade journals regarding animal husbandry, including the Holistic Horse, Animal Wellness, Equine Wellness, Canine Wellness and Elite Equestrian.
Dr. Amy Hayek and Dr. Bill Ormston cohosted the 2010 cable television show Harmonizing Your Horses' Health. The 26 episodes have aired on various stations within the United States, Australia, South America and Japan. Segments of the show have also been seen during the World Equestrian Games and various sporting events.
Topics:
Why is Chiropractic Not Working?
Are your clients buying it?
Robin Robinett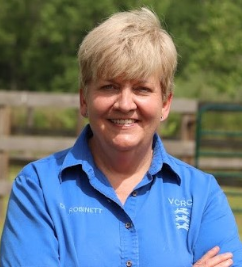 Robin Robinett, DVM Dr. Robinett grew up in Houston, Texas. She has ridden and competed horse in hunter/jumper shows, dressage and three- day eventing. She has a Bachelor of Science in Biology from Texas A& M University. She worked as a research assistant at MD Anderson Cancer Center in the Department of Surgery. She graduated from Texas A&M College of Veterinary Medicine in 1989. In September 1996, she was certified in animal chiropractic by the American Veterinary Chiropractic Association. In 2008, she became certified in veterinary acupuncture by the Chi Institute in Florida.
Dr. Robinett opened Veterinary Chiropractic and Rehabilitation Clinic, PC in October 2008. The clinic offers chiropractic, acupuncture, laser therapy, physical rehabilitation therapies, and underwater treadmill therapy, among other services. Dr. Robinett is a member of the following professional associations: AVMA, TVMA, Harris County VMA, AAEP, TEVA, AHVMA, AVCA and AARV.
Dr. Robinett has done talks for numerous riding clubs and dog groups around Texas. She taught a special topics course and lab on animal chiropractic for 3rd year students at University of Saskatchewan - Western College of Veterinary medicine in 1998. She has been a speaker lab instructor at the AVCA Annual Conference in 2010 and in 2016. In 2015, she spoke at the TEVA Summer Symposium, on Chiropractic and Acupuncture and was on the Equine Rehabilitation Panel. She has taught the Acupuncture and Chiropractic wet lab for 6 years for the Texas A&M SCAAEP Wet Labs to veterinary students from the USA and Canada.
Dr. Robinett is currently working on a practice-based residency program to become board certified by the American College of Veterinary Sports Medicine and Rehabilitation with an Equine specialty. She is certified in Equine Rehabilitation by the Animal Rehabilitation Institute in Florida.
Topics:
When Less is More: A small animal chiropractic low force combination technique that improves patients outcomes.
Luis Saldana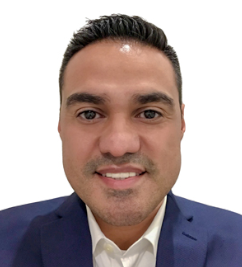 Luis Saldana, owner and lead marketing strategist at Web Theory Designs, has over 15 years of IT, web development and digital marketing experience. Luis has created, developed and managed web marketing projects for organizations like Whirlpool, a Fortune 500 company, to smaller thriving startups from across the country. Prior to his work in the Internet Marketing industry, he worked in fast paced, high demand, IT departments providing technical expertise for some of the largest natural gas trading and marketing corporations in the United States. He graduated from the University of Houston with a bachelor's degree in Computer Information Systems and is passionate about self-improvement, digital marketing technology, and providing strategic roadmaps for growing businesses. In his free time, Luis loves to travel with his wife, play "princess ballerina" games with this daughter, and tickle his son. Grateful for every new opportunity he gets to help a business thrive and grow, he welcomes every new client with a smile and a large dose of optimism.
Topics:
Why Your Marketing Tactics Are Failing You
How to Use Social Media to Grow Your Business [Workshop]
David Starmer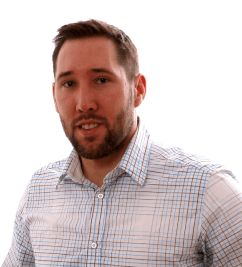 Dr. David Starmer is the Education Coordinator for the Canadian Memorial Chiropractic College's (CMCC) simulation lab and was a past instructor in the departments of Clinical Diagnosis, Clinical Education, and Chiropractic Therapeutics. His primary instructional roles are teaching technique, therapeutic modalities, and providing students with clinical simulations. Along with completing a chiropractic degree at CMCC, he has earned a master's degree in Health Studies from the University of Athabasca, as well as completing a certificate program in health care simulation education. He is known for his leadership qualities and has served as chair of the Faculty Council at CMCC, and has served multiple terms as an elected member to his provincial regulatory college. In addition to his instructional workload he is an active researcher involved in spinal manipulation training, and simulation education. His research activities have led to several publications, multiple workshops at international conferences, along with providing numerous platform presentations. His research has also contributed to the invention of a simulation training and quality assurance system for chiropractors which is now used at over 11 different campuses around the world. His most recent grant was award to perform a foundational mechanistic study to assess the forces used during manipulation to help inform biological basis of manual therapies for canines. He hopes the results of this work will lead to ongoing research and funding for using force sensing technology during the treatment of animals with a focus on enhancing education, quality control, improving our understanding of dose-response relationships, or optimizing patient safety that parallels the work that has already been done in the chiropractic treatment of the human population.
Topics:
Advances in Education and Research
Capacity and Adaptability Workshop
Petra Sullwold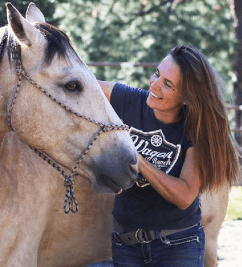 Dr. Petra grew up in Austria around horses. She started riding at age 4 when her father bought her a very opinionated little Shetland pony mare named "Sheriff." Despite initial challenges with Sheriff, a deep bond developed between the pair. Sheriff became Petra's first teacher in her journey with horses. Over the years Dr. Petra, not only developed a passion for riding, but also for working with horses.
Originally an equine sports massage therapist for 7 years, Petra made the switch to animal chiropractic after observing the amazing benefits animals gained after being adjusted. She was fortunate to have studied under several gifted mentors for more than 15 years.
She received her Animal Chiropractic Certification through the Options for Animals program in Wellsville, Kansas in 2008. In 2000, she received her Equine Sports Massage Certification with the prestigious school of Equinology in California.
Additionally, Dr. Petra has studied under some of the greatest names in the world of horse health, such as: Equine Biomechanics with Barb Crabbe, DVM, Equine Nutritional Management with Dr. Robert E. Bray, and Advanced Saddle Fitting with Dr. Kerry J. Ridgeway, DVM and Master Saddler A.J. Foster. To further her skills, she has participated in multiple Equitation Clinics with Major Miguel Tavora, Master of Equitation and protégé of Nuno Oliviera. She is a personal friend and chiropractor for Mark Rashid (his horses). And, Dr. Petra is currently working on her Diplomat in Chiropractic Neurology at Carrick Institute.
She has a BS in Business Administration, and she attained her Doctorate of Chiropractic from Life Chiropractic College West.
Topics:
Jane the Orangutang: Animal Chiropractic History
Kim Adie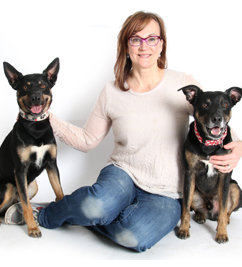 Dr. Kim Adie, DC (Canada) is co director of the Veterinary Chiropractic Learning Centre (VCLC) and is proudly celebrating her 25th year in practice. In addition to her leadership and instructing roles at the VCLC, she provides chiropractic care to small and large animals through FullStride Animal Chiropractic Services located in Lindsay, Ontario. She is a graduate of the Canadian Memorial Chiropractic College and a member of both the AVCA and the CoAC.
In the Fall of 2019, she will commence graduate studies at the University of Ontario Institute of Technology with a research focus of the chiropractic care of animals. It is her curiosity and passion as a lifelong learner that drives her to push the frontiers of understanding and has led her to pursue a Master's degree in Health Sciences. With age comes experience and (hopefully) wisdom. The past 25 years she's observed the chiropractic profession grow into an established global profession with the most significant advancements attributed to the professions' support and development of high-quality research. Research is a necessary hallmark of any mature health care discipline. As such, where human chiropractic research is advancing and growing, animal chiropractic research remains in the very early stages. Dr. Adie hopes to contribute to the evolution of the animal chiropractic through education and research.
In her spare time she enjoys sheepdog training with her dogs and anytime spent with her grown children and partner. She is thrilled to be part of the team presenting at the AVCA Conference regarding the use of Force Sensing Technology in animal populations with Dr's Dave Starmer and Dana Hollandsworth.
Dana Hollandsworth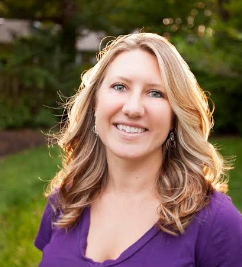 Dana Hollandsworth, DC (Texas) is a Chiropractor and an Assistant Professor at Parker University. She was responsible for coordinating and implementing force sensing table technology throughout the technique curriculum and the Animal Chiropractic CE program at Parker University. She has been coaching and assessing student adjustments using both subjective and objective feedback since 2016. She is the lead faculty for the chiropractic theories class and has previously taught static palpation, motion palpation and biomechanics, communications, and assisted in full spine adjusting labs. Dr. Hollandsworth is currently working towards the completion of a Master of Science in Teaching in Higher Ed and she is participating in the P.I.E. training at Parker University. Dr. Hollandsworth has provided peer review for ACCRAC, she has presented posters and a workshop, and has abstracts published in issues of the Journal of Chiropractic Education. Her research interests include student motivation and mindset, psychomotor skill development, and analysis of manipulative force across various chiropractic adjusting techniques both in human and animal populations.