The AVCA Conference features over 20 experts in the veterinary field. Don't miss the opportunity to learn new practices and techniques.
Paul Brumett
Dr. Paul Brumett is a 1999 graduate of the College of Veterinary Medicine at Auburn University. He received the CCRP Certification (Certified Canine Rehabilitation Practitioner) in 2017 from the University of Tennessee. He has worked in Mixed Animal Practice, Small Animal General Practice, Emergency Medicine, and most recently Canine Rehabilitation during his career. In 2013 he began his journey in Complementary Therapy to help his patients further as he felt limited by traditional medicine. In 2016 he became a Healing Touch for Animals ® Practitioner. Dr. Brumett currently practices in Grand Junction, CO and is owner of Animal Tracks Rehabilitation and Fitness LLC. He also works as a consultant and representative for Hero Braces.
Topics:
Canine Orthotics, Complementing Daily Practice
Lab: Canine Orthotics and You, Making the Perfect Impression
Wendy Coren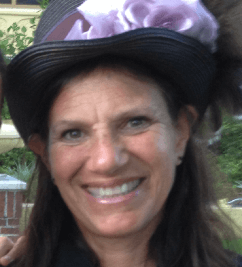 Franklin and Marshall College Lancaster Pa graduated 1976
New York Chiropractic College, Greenvale, NY graduated 1980
Director Coren Chiropractic Care 1980-2009
Founded RealEyes Communications Inc /president 1997-2006
Serving on Board of Directors Parker Chiropractic 2000-2005
Partner Central Norwalk Complete Physical Therapy 2000-2003
Patent approved for ePavlov training software 2003
CEO Equalign Chiropractic Systems Inc 2006- current
Co- founder Equalign Chiropractic Systems LLC with David N Lundquist , DC and Dustin S Coren , DVM. 2006
Providing performance care for the performance athletes, equine and human as well as canine ranging from casual participant to recent Olympic medalists
Topics:
How to Effectively Communicate and Grow Your Animal Chiropractic Practice
How to Create a Lasting Impression Using Fascial Techniques and Kinesiology Taping Canine
Anna Crane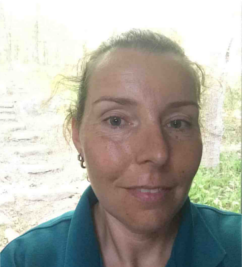 Dr Anna Crane is a human chiropractor, board certified in Chiropractic Neurology, and certified in Animal Chiropractic, specializing in neurologic phenomena. She holds Bachelors of Science in Equine Science and Human Biology, a Masters of Science in Animal Science, as well as her doctorate of Chiropractic. She successfully runs New England Animal Chiropractic, based outside of Boston, Mass.
Topics:
Impacts of the Chiropractic Adjustment on the Neuron, Cellular Gene Responses and Potentiation
Treatment of the Complex Chiropractic Equine Patient Using Receptor Based Therapies and the Hemispheric Model
The Role of Dietary Carbohydrates in the Inflammation Cascade and Impacts on the Chiropractic Patient
Literature Review of the Current Research in Energy Medicine and the Integration of those Modalities into the Traditional Chiropractic Practice
John Faherty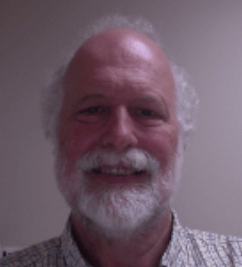 Graduated cum laude, BS Zoology, University of Wisconsin, Madison, Wisconsin, 1974. Attended University of Wisconsin, School of Medicine, Madison, Wisconsin 1974-1976. Doctor of Chiropractic, Logan College of Chiropractic, Chesterfield, MO, 1985, graduated magna cum laude. Options for Animals, Hillsdale, IL, certified in Animal Chiropractic by the American Veterinary Chiropractic Association, (SharonWilloughby, DVM,DC) Certification active 1998 to present.
Affiliations are AVCA member 1998 to present, chairman Education Committee, AVCA Chairman Accreditation commission, Board of Directors, AVCA, 2004-2009. North Carolina Chiropractic Association member 1985 to present.
Work experience includes private practice, chiropractic office 1985 – 2017. Adjunct professor, University of North Carolina Asheville, department of Health and Fitness, (Kinesiology) 1999-2001. Animal chiropractic practice (since October 1998) and affiliated with Charlotte St. Animal Hospital, Asheville, NC 2001 to present and Avery Creek Pet Hospital, Asheville, NC 2016-present.
Currently working independently with 2 veterinary clinics weekly to see small animals, equine independent chiropractic practice (and goats and llamas and donkeys from time to time) and attending monthly agility competitions to provide chiropractic care for dogs.
Topics:
Chiropractic and the Wonderful World of Canine Agility Trials
Juan Carlos Garcia De Brigard
Juan Carlos Garcia de Brigard, D.V.M., (Colombia) an AVCA Certified Doctor. Dr. García de Brigard is an FEI Official Veterinarian who specializes in equine physical therapy and rehabilitation.
He currently runs, in his native Colombia, a private practice for high performance horses where he acts as the Therapist for the Colombian Equestrian Team, as well as several horses from other international teams (Venezuela, Guatemala, Honduras, Bermuda, Salvador and USA).
He has undergone practitioner certificate studies in equine sports massage, animal chiropractic, equine KinesioTaping, equine rehabilitation and equine/canine manual lymphatic drainage, and Equine KinesioTaping.
Dr. García de Brigard has been a member of the veterinary team at Central American and Paralympic Games, and was the Head Physiotherapy Expert for the World Equestrian Games in Tryon, 2018. He has been involved with horses as every part of the sport (breeder, owner, rider/competitor, veterinarian and FEI Official) and currently rides and jumps for pleasure.
Topics:
Chiropractic and physiotherapy assessment of the sport horse – variations between disciplines and competition levels
LAB: Soft tissue techniques for the Equine Chiropractor
Gene Giggleman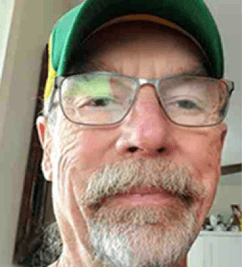 Dr. Giggleman is a 1981 Magna Cum Laude graduate of Texas A&M College of Veterinary Medicine. He has been in private veterinary practice in the DFW area for 33 years. In 1983 he began working at Parker College of Chiropractic. Dr. Giggleman has been awarded the outstanding teacher award more than 60 times over the past 30 years. He served the college as the first Dean of Students, he served as Academic Dean for 11 years and currently he holds the rank of full professor in the center of academics where he teaches subjects such as anatomy, toxicology, pathology and physiology. He has served as an offsite accreditation team member for the Southern Association of Colleges and Schools, and served as an administrator during 6 accreditation visits, two of which received no recommendations from the SACS visitation team. He is a charter member of the Parker Academy, an elite group of administrators/ academicians. He is one of only two people who have been awarded the James W. Parker Founder's award, he was nominated by "D" Magazine as one of the top 25 veterinarians in the Dallas area, he is a Parker Team Teacher and has spoken at numerous Parker Seminars, he has been published and he lectures extensively throughout the United States on the subject of animal chiropractic care, he has presented scholarly research papers at numerous educational conferences, he is past president for the American Veterinary Chiropractic Association where he also served on the board of directors for 6 years, he is the cofounder of the Parker University Animal Chiropractic Program, which is the largest post graduate program in the world educating doctors in the science, the art and the philosophy of animal chiropractic and he enjoys fishing with his grandkids, riding motorcycles and bicycles, he loves to read and spend time with his wife of 40 years. He has two children who both have successful professional careers and 4 grandchildren.
Topics:
Here kitty, kitty
Lab: Feline
John Hanover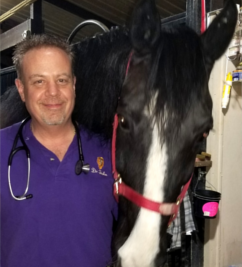 Dr. John J. Hanover, DVM received his degree from the University of Illinois School of Veterinary Medicine in 1991 and is a third-generation veterinarian. He is certified by the American Veterinary Chiropractic Association (1999), the Chi Institute in Veterinary Acupuncture (2001), and International Veterinary Acupuncture Society (IVAS, 2003). Dr. Hanover is also trained in Homotoxicology, Applied Kinesiology, Western herbs, essential oils, flower essences, and Reiki. He has lectured at veterinary continuing education conferences for the American Holistic Veterinary Medical Association, Homotoxicology Vet Conference, and the American Veterinary Chiropractic Association. He has been a speaker for HEEL teaching veterinarians Homotoxicology, lectured at local and national conventions for Young Living Essential Oils and Nikken and consulted for several animal nutritional supplement companies. He currently teaches the holistic section for the Veterinary Assistant Program at Harper College and serves on the Veterinary Advisory Panel for Young Living Essential Oils. Dr. Hanover is in private companion-animal holistic practice in Wadsworth, Illinois at The Animal Hospital of Gurnee. He has an integrated holistic practice working primarily with dogs, cats, and horses. Socially, he has been riding and jumping horses for the past 40 years and enjoys gourmet cooking/dining with his daughter, Ariel, and his fiancé, Misty. Of course, Chi, his dog, gets to enjoy some of the left overs.
Topics:
Introduction to Homotoxicology
Essential Oils: Safety and Use in Conjunction with Chiropractic Care
Adjustment Interference-Gut & Endocrine System Contributes Toxins
Patricia Holl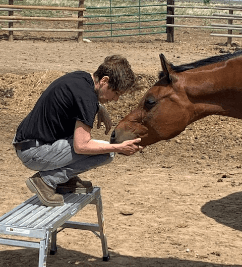 Dr. Holl is a licensed chiropractor living in Montana, and is the staff chiropractor at the Yellowstone Naturopathic Clinic in Billings, Montana. She is an extension faculty member of the Intern Preceptor Program through Palmer Chiropractic College, Davenport, lA. Her longstanding love for animals led her to become an animal chiropractor. She is certified in Animal Chiropractic by the American Veterinary Chiropractic Association (AVCA) Dr. Holl is also the instructor of the Animal Chiropractic courses at Southern California University of Health Sciences in Los Angeles and the newly created Bozeman Veterinary College. She is currently pursuing a Diplomate in Functional Neurology through the Carrick Institute of Functional Neurology. She lectures throughout the country on the benefits of animal chiropractic.
Doctor of Chiropractic—Los Angeles College of Chiropractic, California
BA, Psychology (with honors)—Rutger's University, New Jersey I
Licensed Doctor of Chiropractic — Montana Board of Chiropractors
Certified in Animal Chiropractic — American Veterinary Chiropractic Association (AVCA)
Topics:
Functional Neurology of the Chiropractic Adjustment
David Lundquist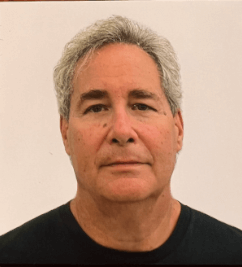 Graduated National College of Chiropractic 1982 and moved to Winter Haven, Florida where he ran a successful practice. He was a principle speaker for Parker Chiropractic Seminars from 1988 to 2004 after logging more than 100 seminars. Dr Lundquist married Dr Wendy Coren and after earning our AVCA degrees we began Equalign, a performance care practice designed to care for the equine athletes, both human and equine.
Topics:
Human Induced Equine Imbalances
Methodology for Combining Instrument Assisted Neuromodulation and Kinesiotaping for the Equine
Lab: Equine Scrape and Tape
Gary Marr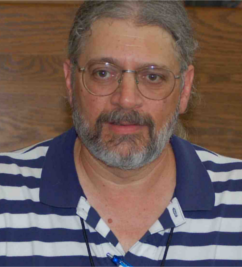 Dr. Gary Marr received his undergraduate education at the University of Georgia, and Chiropractic education at the Canadian Memorial Chiropractic College in Toronto, Ontario, Canada and Palmer Chiropractic College in Davenport, Iowa where a Doctor of Chiropractic degree was bestowed in December 1978.
His interest in animal chiropractic began in 1985 when several of his patients asked him about adjusting their horses. In 1988, when one of his own dogs required additional care, he was led to Dr. Sharon Willoughby and Options for Animals.
He began classes at Options in 1990, was certified in Animal Chiropractic by the AVCA (certificate #13) in 1992 and was in the second graduating class from the Options' Advanced Program in Animal Chiropractic in 1996. He is a Lifetime Member of the American Veterinary Chiropractic Association (AVCA) and an Honorary Member of the International Veterinary Chiropractic Association (IVCA).
Prior to closing his human chiropractic practice in December 1992, Dr. Marr received additional training in X-ray and in chiropractic techniques including but not limited to Sacro-Occipital Technique, Total Body Modification, Applied Kinesiology, Thompson, Activator, Nimmo Receptor Tonus, Acupuncture from National Chiropractic College and the Acupuncture Society of America, and completed over 400 hours in the Diplomat program in Chiropractic Orthopedics.
In January 1993, he elected to maintain an animal only practice consisting of approximately 90% horses and 10% small and other animals.
Dr. Marr was an instructor for Options for Animals from 1999 through January 2005, for the Gesellschaft fur Veterinar-Chiropraktik in Sittensen, Germany in 2004, and he began teaching in the Animal Chiropractic Program at Parker University in Dallas, TX in 2013 where he is currently an instructor.
He lives and practices in a small rural community near Lexington, Oklahoma.
Topics:
Current Chiropractic Research
Lola Michelin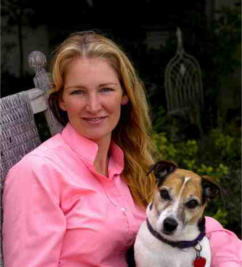 Internationally recognized practitioner Lola Michelin has been providing massage for over 30 years to animals of all kinds, including people, horses, dogs and zoo animals. In 2001, she founded the Northwest School of Animal Massage, which provides professional certification in animal massage and acupressure in the US, Canada, Mexico and Japan. She adapted the Manual Ligament Therapy for Animals technique under the tutelage of its developer Arik Gohl. After graduating from the Animal Science program at Michigan State University, she worked as a zookeeper and conservation educator at Busch Gardens Tampa. Before pursuing animal massage full-time, she worked as a veterinary technician and as a histopathology technician for TSI Laboratories in Boston, MA. She studied massage at Seattle Massage School. Lola has been a frequent clinician and speaker at the IAAMB conferences and presented at the 2013 ACVIM Conference in Seattle, WA. She taught MLT and kinesiology taping at veterinary meetings in Guadalajara, Mexico in 2015 and Kyoto, Japan in 2017.
She is the author of ""A Guide to Equine Anatomy for Manual Therapists"" and ""A Guide to Canine Anatomy for Manual Therapists"". Her articles have been published in ModernDog, Animal Wellness, Practical Horseman and Massage Magazine.
In 2008, she received an award from Count Me In and American Express for Women in Business and she was the recipient of the WA AMTA Chapter Lifetime Achievement Award in Massage Education in 2013.
When she isn't teaching or developing curriculum for NWSAM, she can most likely be found riding with the Woodbrook Hunt Club or chasing and being chased by her pack of Jack Russell Terriers.
Topics:
Manual Ligament Therapy: A Soft-Tissue Tool for Support of Chiropractic and Osteopathic Adjustments
Lab: Manual Ligament Therapy - Canine
Jeff Moore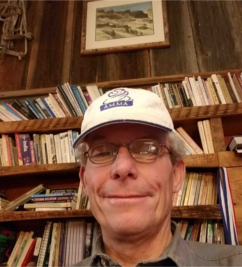 Jeff Moore, BS, ESMT, CKTP, CEKT instructor, is an internationally known clinician,lecturer and practicioner. He has been helping horses, dogs and running Equinerehab and Therapy, inc for over 25 years. Originally a research biologist, he has trained with Sharon Willowby DVM, DC, Don Manuel DO, Ken Eva CJF, Chtyha Hoffman, the Academy of the Horse and Tom Dorrance.over the years, Jeff has woven biomechanics, structural bodywork, farriery, kinesiology taping, proprioceptive repatterning, exercise physiology and true horsemanshop into an innovative and unique therapeutic fabrtic thast addressed the larger picture of physical, mental and emotional connection between horse and rider. Jeff's work ranges from NFR barrel horses, Grand prix dressage horses, Rolled and Tevis competitors to the horses of the troupe, Cavalia. When Jeff is not teaching, lecturing or working on horses, he lives with his family near the Snake River Canyon of Eastern Oregon.
Topics:
Using kinetic based applications of kinesiology tape to enhance clinical outcomes
Lab: Application basics for using kinesiology tape - Equine
Robert Ness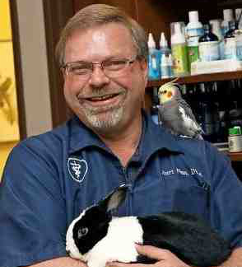 Robert Ness DVM graduated from the University of Illinois, College of Veterinary Medicine in 1990 with a strong interest and determination in avian and exotic pet medicine. Dr. Ness has been treating birds and exotic pets in private practice since graduation, and believes that there is more to being an animal healer than just mainstream medicine. As realization of the limitations in standard conventional medicine for chronic disease and other common conditions encountered in his patients, he delved into the realm of holistic medicine and ultimately founded an integrative avian and exotic pet practice, known as Ness Exotic Wellness Center.
Topics:
Chiropractic Care of Rabbits and Guinea Pigs
Lab: Chiropractic Technique in Rabbits & Guinea Pigs
William Ormston
Following his move to Texas he found himself in need of continuing education for the American Veterinary Chiropractic Association and sponsored a conference in Dallas, TX at Parker Chiropractic College. Soon after this endeavor he founded the Animal Chiropractic Program at Parker Chiropractic College with the sponsorship of the continuing education department.
In conjunction with his partner, Dr. Amy Hayek, he founded and currently teaches for Animal Chiropractic Education Source, the only online course with both AVCA approval and SCAV CE approval.
His speaking endeavors include the American Veterinary Medical Association, Equine Affair, the Hoosier Horse Fair, the Iowa Horse Fair, The Federation of Chiropractic Licensing Boards, the Southeastern Veterinary Conference and the American Veterinary Chiropractic Association. He has published in numerous trade journals regarding animal husbandry, including the Holistic Horse, Animal Wellness, Equine Wellness, Canine Wellness and Elite Equestrian.
Dr. Amy Hayek and Dr. Bill Ormston cohosted the 2010 cable television show Harmonizing Your Horses' Health. The 26 episodes have aired on various stations within the United States, Australia, South America and Japan. Segments of the show have also been seen during the World Equestrian Games and various sporting events.
Topics:
Find It, Fix It, Leave It Alone. How Anything can Cause Anything
Motion Palpation Without Your Hands
What is Chiropractic?
Luis Saldana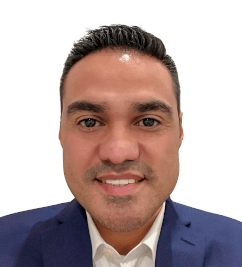 Luis Saldana, owner and lead marketing strategist at Web Theory Designs, knows firsthand the benefits of a well-planned marketing strategy and the impact of a well built website. Luis Saldana earned a bachelor's degree in computer information systems at the University of Houston in 2011. He worked in the IT industry for more than 15 years for one of the largest companies in its industry based in Houston before establishing Web Theory Designs. Today his firm encompasses web design, development and digital marketing. Based on these experiences, he understands how to relieve technology and marketing pain points for his customers and turn a website into a lead generator. A resident of Houston, Texas, Luis loves to travel with his wife and family, play "princess ballerina" games with his daughter, and make his young son smile and laugh.
Topics:
How to grow your business and profits using digital marketing
William Schmidt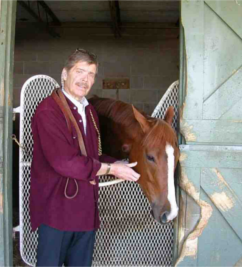 William L. Schmidt, DC (Arkansas), National College of Chiropractic, AVCA Certified and has been adjusting animals over 30 years. The majority of his practice being thoroughbreds, though he has adjusted rodeo bulls to exotic birds.
He has published Instructions on How to Adjust Animal Sternums, the Costo-Sternal and Costo-Chondral Articulations and An Addendum to the Sternum and Rib Adjustment Technique, Animal Chiropractic: The Visual Workbook and Advanced Equine Chiropractic books. He lectures to interested groups nationwide. Dr. Schmidt's predominately visceral practice addresses a variety of acute and chronic conditions which includes blood chemistry and therapeutic nutrition. He holds certifications in Dr. Pettibon's Spinal Biomechanics Institute; Spinal Impairment and Disability rating; and the American Veterinary Chiropractic Association. He also holds two Certifications in Human Acupuncture and Fellowship in International Academy of Medical Acupuncture.
He is current member of the Arkansas Chiropractic Society and past President of the Arkansas Chiropractic Society, past AVCA Board of Directors member, American Chiropractic Association member, Council on Diagnosis and Family Practice, Council on Diagnostic Imaging, and Council for Chiropractic Hospital and Convalescent Care.
He and his wife Kristen live on a mountaintop near Hot Springs National Park, Arkansas.
Topics:
Lab: Equine Technique
Lab: Canine Technique
David Starmer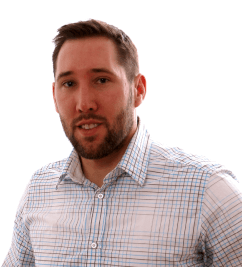 Dr. David Starmer is the Education Coordinator for the Canadian Memorial Chiropractic College's (CMCC) simulation lab and was a past instructor in the departments of Clinical Diagnosis, Clinical Education, and Chiropractic Therapeutics. His primary instructional roles are teaching technique, therapeutic modalities, and providing students with clinical simulations. Along with completing a chiropractic degree at CMCC, he has earned a master's degree in Health Studies from the University of Athabasca, as well as completing a certificate program in health care simulation education. He is known for his leadership qualities and has served as chair of the Faculty Council at CMCC, and has served multiple terms as an elected member to his provincial regulatory college. In addition to his instructional workload he is an active researcher involved in spinal manipulation training, and simulation education. His research activities have led to several publications, multiple workshops at international conferences, along with providing numerous platform presentations. His research has also contributed to the invention of a simulation training and quality assurance system for chiropractors which is now used at over 11 different campuses around the world. His most recent grant was award to perform a foundational mechanistic study to assess the forces used during manipulation to help inform biological basis of manual therapies for canines. He hopes the results of this work will lead to ongoing research and funding for using force sensing technology during the treatment of animals with a focus on enhancing education, quality control, improving our understanding of dose-response relationships, or optimizing patient safety that parallels the work that has already been done in the chiropractic treatment of the human population.
Topics:
Manipulation Force-Time Characteristics across Spinal Regions of Canines
Lab: The Force Within You: Using simulation methods and force sensing technology to enhanced education, quality assurance and research productivity in animal chiropractic programs