The AVCA Conference features over 20 experts in the veterinary field. Don't miss the opportunity to learn new practices and techniques.
Speaker information coming soon!
Speaker applications will open soon. To get information on speaking at the next conference, contact
avcainfo@junct.com
.
Speakers will be posted when the application period ends.
Wendy Coren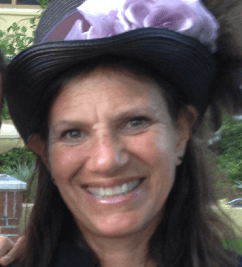 Franklin and Marshall College Lancaster Pa graduated 1976
New York Chiropractic College, Greenvale, NY graduated 1980
Director Coren Chiropractic Care 1980-2009
Founded RealEyes Communications Inc /president 1997-2006
Serving on Board of Directors Parker Chiropractic 2000-2005
Partner Central Norwalk Complete Physical Therapy 2000-2003
Patent approved for ePavlov training software 2003
CEO Equalign Chiropractic Systems Inc 2006- current
Co- founder Equalign Chiropractic Systems LLC with David N Lundquist, DC and Dustin S Coren, DVM. 2006
Providing performance care for the performance athletes, equine and human as well as canine ranging from casual participant to recent Olympic medalists
Topics:
Treating mobility with fascia in mind -blading and taping canine
Stephanie Crawford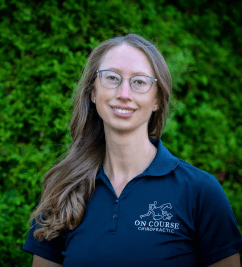 Dr. Stephanie Crawford is a Registered Chiropractor and Certified Animal Chiropractor based in Guelph, Ontario. She owns and operates On Course Chiropractic, which she established in 2016.
Dr. Crawford is a graduate of Trent University where she completed her undergraduate studies and the Canadian Memorial Chiropractic College where she trained to become a doctor of chiropractic. She completed specialized post-graduate training with the Veterinary Chiropractic Learning Centre to become a Certified Animal Chiropractor and underwent additional testing to gain accreditation with the College of Animal Chiropractors.
She is dedicated to lifelong learning in order to provide the best evidence-informed service to her patients. She is certified in Graston Technique and is a GT-Equine instructor. She is also a certified LASER therapy provider. She has completed several courses in saddle fit assessment and continues to expand her knowledge of biomechanics and rehabilitation with a focus on equine sport.
Steph's equestrian background includes over twenty years' experience riding, competing and coaching in the English disciplines. She held a working student position with bio-mechanics expert Mary Wanless, worked as a show groom for Olympic level show jumpers, and worked for five years as an equine veterinary assistant in a practice specializing in sport horse medicine. Her passion is to work with horses and riders of all disciplines to improve quality of life and performance.
Topics:
IASTM for the Equine Practice
Hands on Introduction to IASTM using Graston Technique Instruments
John Faherty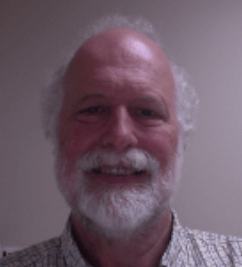 Dr. John C Faherty, DC of Asheville,NC, graduated from Logan College of Chiropractic in 1985, Magna Cum Laude. Previous degrees and studies: BS in Zoology University of Wisconsin, Madison WI 1974, graduated with distinction; attended Univ. of Wisconsin School of Medicine 1974-1976 post graduate studies.
Dr. John opened his human chiropractic office in 1985. He also was an adjunct professor, University of NC-Asheville, 1999-2001, Dept. of Health and Fitness, teaching Kinesiology. His private practice added animal care after his AVCA certification in 1998. Since 2016 he specializes in animals . Dr Faherty presented at the 2018 and 2019 AVCA annual conferences Dr John has held educational sessions at multiple training facilities and agility clubs in Asheville, NC. He was affiliated with 2 veterinary clinics in Asheville, NC 2000-2020, as part time staff. Is a member of the NCCA (since 1985) and the AVCA 1998 to present. He served on the AVCA Board from 2004-2009 and held the positions of Certification Committee Chair and Education Committee Chair. He was an examiner for AVCA Certification 2004-2009. He has been attending chiropractor at over 50 agility events in NC since 2012. Current active license in North Carolina.
Dr John is proud to have received appreciation plaques from the AVCA for service as a board member. He has also received certificates of appreciation from University of NC Chapel Hill affiliated Family Practice Residency program for his teaching services from 1990-1995, helping 3rd year residents understand chiropractic care.
He is particularly grateful to all of his animal patients, large and small.
Topics:
Agility dogs: special considerations for adjustments at agility events
Barrel Racing Horses & Endurance Horses- special considerations
The Agility dog: Common findings and other considerations.
Stuart Garber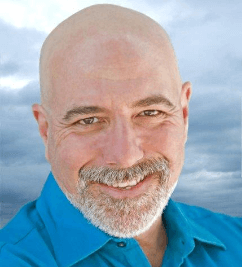 Dr. Stuart H. Garber, D.C., Ph.D., has been practicing holistic medicine since 1981. He has lectured to the general public, medical, dental, chiropractic, acupuncture and veterinary groups in the United States, Europe, Asia and the Caribbean. Dr. Garber graduated summa cum laude from the Los Angeles College of Chiropractic in 1981 and in 1997 he became the first person in the United States to receive a Ph.D. degree in Homeopathy. Dr. Garber is Past-President of the California Homeopathic Medical Society of and sits on the boards of other organizations including the New Mexico Center for Therapeutic Riding which offers equine assisted therapies and activities for children and adults with special needs. Presently residing in Santa Fe, New Mexico with his wife, renowned artist Helen K. Garber and their five dogs and four horses, Dr. Garber maintains a private practice, teaches, writes, and also conducts research in dietary supplements and homeopathic remedies. Dr. Garber is certified in animal chiropractic by the American Veterinary Chiropractic Association.
Topics:
New Techniques in the Treatment of Navicular Syndrome (Equine Podotrochlosis) and Associated Lameness Syndromes
Juan Carlos Garcia de Brigard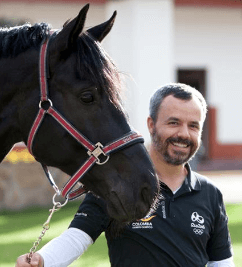 Juan Carlos Garcia de Brigard, D.V.M., (Colombia) an AVCA Certified Doctor. Dr. García de Brigard is an FEI Official Veterinarian who specializes in equine physical therapy and rehabilitation.
He currently runs a private practice for high performance horses where he acts as the Therapist for several international equestrian teams. He has undergone practitioner certificate studies in multiple modalities. And has been a member of the veterinary team at multiple Gamesas an Official and as Head Equine Physiotherapist for the FEI World Equestrian Games. He has been involved with horses as every part of the sport.
Topics:
Chiropractic, mobility and functionality; the Animal Chiropractic's triad of sports injury risk assessment and prevention
Functional Assessment of the horse: Motion palpation with your eyes
Donna Gigliotti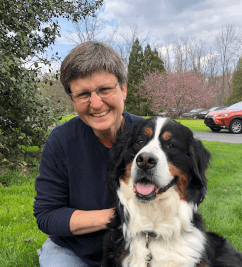 Donna Gigliotti obtained her Doctor of Chiropractic Degree in 1992. She then went on to become an AVCA Certified Animal Chiropractor in 1996. She continued to advance her animal chiropractic knowledge and skill base by completing the first 700 hour Advanced Animal Neurology class in 2007. She enjoys sharing her knowledge and love of anatomy, physiology and chiropractic with both large and small groups. She has developed Tissue Talk™ Methods which is a multi faceted approach that utilizes the skills of observation, listening and gentle touch techniques to remove strains and trauma as revealed by the bodies tissues thus allowing the body's inherent innate intelligence to restore itself to optimal function.
Dr. Gigliotti believes that every living organism strives to function at its optimal level and as close to the original blueprint that it was born with and in alignment with universal intelligence. This allows each being the opportunity to carry out their life's plan and function at their optimal capacity. As a result of her unique education, she is able to share this with both animals and humans in her practices and thru teaching. Many times bridging the gap between the humans and animals.
Topics:
My Brain Hurts - Science behind Brain trauma and how animal chiropractors can help.
Hone your skills palpation and technique lab for dogs
Hone your skills palpation and technique lab for horses
Rebecca Haddock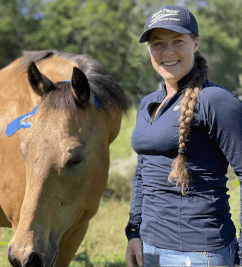 Education: Mentorship with Dr. Beverly Gordon, creator of the Equi-Taping Methodology. Dr. Gordon is a bio-mechanics double doctorate for humans and equines. Mentorship included training in the methodology and anatomy to aid in course creation. During our time we have created many educational courses and groundbreaking advancements in the equine kinesiology field. We are the worlds leading experts in the equine kinesiology field. 2018 - Present
Equi-Tape, Education Creation: The Fundamentals of Equi-Taping Online Course (home study), Equi-Taping Introductory Course Online, Equi-Taping Modular Education (Back, Hock, Stifle, Fascia, Lower Leg Injuries), each module has 3 - 4 levels. Practical Solutions Series, practical solutions for everyday issues owners can and do face with their horses. 2018 - Present
Crt Equi-Tape, Equine Kinesiology Taping, 2018. Crt Rock Tape, Equine Kinesiology Taping, 2017. Mentorship, Pat Long, Dressage Trainer, 2013 - 2019. Crt Down Under Horsemanship, Natural Horsemanship Training, 2008. BA Toni & Guy, Cosmetology, Esthetics, Massage, 2004. Honors and Awards. Certification With Distinction, Equi-Tape, 2018. Preferred Education Provider, IAAMB, NCBTMB, RACE. Research Experience: Study of arthritic hock and the use of Equi-Tape, Murray State University, Kentucky, 2021. Advisor: Dr. Shea Porr. Equi-Tape - field research multiple applications, numerous. 2018 - Current. Lead Researcher, Dr. Beverly Gordon/Supervisor Teaching Experience: Murray State University, Kentucky, March 2021. Instructor, Veterinary Department. Equi-Tape, Online Home Study Course, January 2020. Instructor, Fundamentals of Equi-Taping. Equi-Tape, Australia. February 2020. Instructor, Fundamentals of Equi-Taping November 2019. Equi-Tape, Texas Instructor, Fundamentals of Equi-Taping April 2019. Equi-Tape, Australia Instructor, Fundamentals of Equi-Taping February 2020. Equi-Tape, Colorado Instructor, Fundamentals of Equi-Taping November 2018. Equi-Tape, Colorado Instructor, Fundamentals of Equi-Taping. Professional Service: 2021 - Present Owner, Equi-Tape, Inc Holding. VP, Equi-Tape, Inc 2018-2021. Symposium Presenter 2010. 2017 - Current Practitioner & Owner, SS Tape and Rehab. 2008 - 2017 Trainer, Rockin SS Equine.
Topics:
Equine Kinesiology Post Chiropractic
Amy Hayek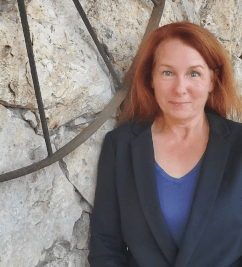 Dr. Hayek is president and co-founder of Animal Chiropractic Education Source, LLC. Having taught college English for 7 years prior to attending veterinary school and having recently earned a position as a Business Made Simple Coach, her experience in teaching writing and presentation skills continues to expand. She is dedicated to helping animal chiropractors build successful animal chiropractic practices and leave a legacy to support their clients.
Her degrees include DVM, MA, BS. Awards include 2021 Coach of the Year from Business Made Simple for most effectively coaching animal chiropractors to grow their practices and double their incomes. Chiropractic Hall of Fame 2019.
Dr. Hayek has presented regularly at the AVCA conference on neurology, physiology, biomechanics, and technique. She has lectured for veterinary conferences, equine conferences, and chiropractic continuing education. She has appeared on several podcasts in 2021 and 2022 including Cal Jam, with Dr. Billy DeMoss; Mile High, with Dr. Daniel Knowles; Pracitceomatic with Zack Greenfield and Profit Talk, with Susanne Mariga.
To find out more visit www.amyhayek.com and www.animalchiropracticeducation.com>
Topics:
Yes, I can alter the animal's disease state with an adjustment. How chiropractic can solve everything.
Diagnosis and adjustment of the Caudal/Anterior Atlas - The Dens is Pithing the Patient
Steven Hebrock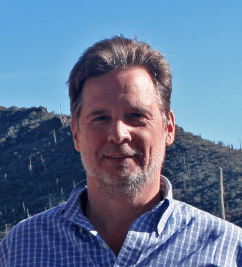 Steve Hebrock, a Certified Master Hoof Care Professional, began his hoof care odyssey in 1993 after acquiring his first horse. He soon became frustrated by what he perceived to be illogical ideas and practices that dominate traditional hoof care, and his engineering background prompted him to begin an intense study of trimming, shoeing, and movement theory. Mr. Hebrock spent many years as a member of the faculty at The Ohio State University Agricultural Technical Institute in Wooster, Ohio, where he taught hoof care and farriery; equine marketing and facilities management; and a number of engineering and technical classes. Mr. Hebrock now focuses his time and energy on his hoof care practice, ongoing hoof research, and his educational outreach efforts via "Enlightened Equine," a blog dedicated to bringing science to horse management and hoof care. Mr. Hebrock holds a Master of Science in Engineering from the University of Wisconsin (2015), and is a certified hoof care professional and booting specialist in the Association for the Advancement of Horse Care Practices (AANHCP) and in Liberated Horsemanship. He is a former certification exam instructor, workshop leader, and field instructor for the AANHCP, and is currently an advanced trimming instructor and field instructor for Liberated Horsemanship, which regularly conducts hoof trimming training clinics both domestically and internationally for students from all over the world.
Topics:
Proactive vs Reactive Hoof Care: Helping Your Equine Clients Put Their Best Foot Forward
Hoof Boots: A Healthier Choice for Horses
An Inside Look: Dissection of the Equine Lower Limb and Foot
Patricia Holl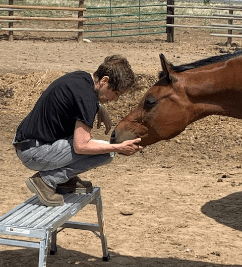 Dr. Holl is a licensed chiropractor living in Montana. She graduated with honors from Rutger's University in New Jersey, and graduated from the Los Angeles College of Chiropractic. She is the staff chiropractor at the Yellowstone Naturopathic Clinic in Billings, Montana. Dr. Holl frequently lectures to medical professionals and the public on the benefits of integrative health care, which extends beyond a single model approach, employing conventional and complementary medical disciplines. Dr. Holl also maintains a busy animal chiropractic practice, where she attends to horses, cattle, dogs, cats and an occasional rabbit. She frequently lectures to audiences throughout the country on the benefits of Animal Chiropractic.
Topics:
The Neurology of Movement
Bek Jarzombek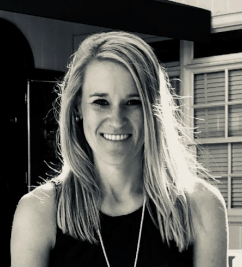 Dr. Bek Jarzombek is the owner of Giddy Up Chiropractic and Giddy Up Time 501c3. She is also an equestrian rider and Doctor of Chiropractic for humans and animals. Her primary specialty is horses and riders. She has been in practice since 2016 and adjusted thousands of humans and animals.
Bek received her Doctor of Chiropractic (DC) from Life Chiropractic College West and graduated with the highest levels of clinical and academic honors. She was awarded the Clinical Excellence Award for her graduating Summer Class of 2016 and the California Chiropractic Association Outstanding New DC of 2018. Bek has served as the Chair of the Animal Chiropractic Task Force, been a participating member of the Governmental Affairs Committee, served as a board member for CalChiro San Diego District and the Chair of the Women's Committee. In addition to her human licensure, she was granted additional certification by the American Veterinary Chiropractic Association in 2016.
Bek's love of horses and riding started as a little girl. She's always had a fascination with anything and everything involving speed and a helmet. So much so, her dad gave her the nickname: Lightning. Giddy Up Chiropractic was inspired through the death of her father, when she was 18 years old. His passing sparked her desire to become a doctor. As the years progressed, Bek's own journey of health ailments from horse riding accidents led her to develop the principle that: "Movement is Life".
Bek is passionate about advancing the animal chiropractic profession, developing real deal animal chiropractors, and mastering the art of sound (pun intended) business models. She credits her own successes to a willingness to take chances, make mistakes, trust her intuition, and surround herself with people who believe in her.
"It's never too late to dream big. If there is something you want to accomplish in life and are willing to work hard, anything is possible. Never let roadblocks be the final factor that hinder you from moving forward. Remember that dynamite comes in small packages. Giddy Up."
Topics:
Business Management: Equine Chiropractic Practice
Dina LiVolsi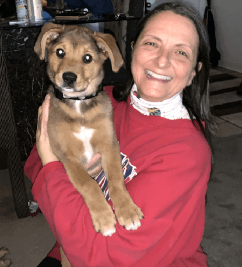 Dr. Dina LiVolsi is presently adjusting small animals at Point Breeze Veterinary Clinic, a large six veterinary urban practice in Pittsburgh, PA. A Palmer College Doctor of Chiropractic for over 30 years, Dr. Dina owned her human practice as well as worked in veterinary offices for over 20 years before switching to exclusively adjusting animals in 2013. Dr. Dina has lectured over the years to fellow students at Options for Animals (basic and advanced modules), AHVMA, Western Pennsylvania Veterinary Medical Group, Midwest Veterinary Conference as well as many local dog and horse clubs. She also has presented three of her own AVCA approved continuing education seminars. In the early 2000's Dr. Dina traveled by invitation to Cairo, Egypt a half of dozen times to provide chiropractic care to horses and their owners. People often ask Dr. Dina if she misses adjusting people. She always answers, "What do you think? Working with animals is just so much fun!". She is hoping to bring her enthusiasm and love of chiropractic to enhance your seminar experience.
Topics:
The Report of Findings: How and Why This Sets the Tone for Treatment Plans
Treatment Plan for the Geriatric Dog
David Lundquist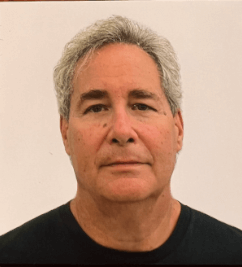 Graduated National College of Chiropractic 1982 and moved to Winter Haven, Florida where he ran a successful practice. He was a principle speaker for Parker Chiropractic Seminars from 1988 to 2004 after logging more than 100 seminars. Dr Lundquist married Dr Wendy Coren and after earning our AVCA degrees we began Equalign, a performance care practice designed to care for the equine athletes, both human and equine.
Topics:
Equine Fascial Lines, Identify, Evaluate, Treat
Communication Human to Human - Human to Animal
Dylan Lutter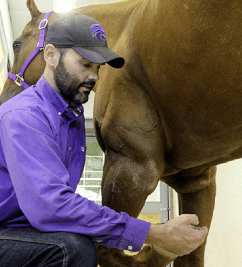 Dr. Dylan Lutter is a Clinical Assistant Professor at the Kansas State University College of Veterinary Medicine. He is a diplomate of the American College of Veterinary Surgeons in Large Animal Surgery and practices at the KSU Veterinary Health Center in Equine Performance Medicine and Surgery. In addition he teaches throughout all 4 years of the KSU veterinary curriculum in subjects ranging from: equine anatomy, diagnostic imaging, surgical & clinical skills, lameness recognition and treatment, regenerative therapies, and equine rehabilitation.
He earned his DVM from Kansas State University in 2009 and went on to an equine surgical residency, concurrent with a Master's degree, followed by a fellowship in equine MRI at Washington State University completed in 2014. In 2015 Dr. Lutter joined the faculty at Kansas State University as the Large Animal Emergency Clinician. In 2019 he initiated the KSU VHC Equine Performance Medicine Service following his certification as an Equine Rehabilitation Practitioner from the University of Tennessee. In 2020, he joined the rotation of clinicians on the KSU Equine Surgery Service and completed the Animal Chiropractic Program at Parker University. Dr. Lutter earned certification in animal chiropractic by the AVCA in 2021.
Dr. Lutter has specific clinical interest in diagnosing the cause of lameness in performance horses and returning those horses to their peak performance through the use of cutting edge and integrative therapies. His primary research interests include tendon/ligament injury, regenerative medicine/orthobiologic therapies, equine MRI, and equine rehabilitation.
Topics:
Principles of Equine Lameness Recognition
Emily McLeod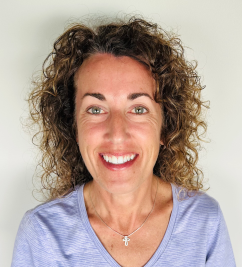 Animals have always been part of Dr. McLeod's life. She's rescued too many strays to count, has always cared for furry friends, and has a heart to help those who can't always help themselves. Now she has the joy of helping restore health to your best friends.
A graduate of Cleveland Chiropractic College in 2000, Dr. McLeod earned both the Clinic Service and Clinic Excellence awards while completing her clinicals. She opened a family wellness center in 2001 and joyfully served hundreds of people each week with chiropractic care. In 2004 Dr. McLeod returned to school to earn her Certification in Equine and Small Animal Chiropractic Care through the American Veterinary Chiropractic Association.
For nine years, Dr. McLeod enjoyed caring for people and animals concurrently. In 2013, Dr. McLeod left her 2-legged practice to pursue a full time animal practice. She can be found working on small animals in three small animal and two large animal clinics in and around greater Kansas City. She has enjoyed a thriving animal practice and was blessed to hire two scheduling assistants and an associate doctor in 2021.
Outside of practice, Dr. McLeod loves sharing her life with her husband and best friend, Dr. Dave Jennings. They love traveling, hiking, camping, reading, and caring for their three dogs, four pigs, two cats and twelve chickens. Their souls are fed by sharing chiropractic with communities in Africa who have no regular access to chiropractic care.
Topics:
Want to be my Valenswine?! A Beginner's Guide to Adjusting Pigs.
Bill Ormston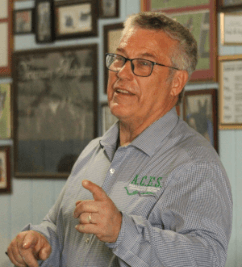 Dr. Bill Ormston graduated with a BS in Dairy Science and a DVM from Iowa State University. He received a Doctor of Veterinary Homeopathy from the British Institute of London and Animal Chiropractic certification from the American Veterinary Chiropractic Association. He has been in private veterinary practice since 1998. He opened his BARF account in 2004, but didn't really start using it in his practice until 2008.
Dr. O worked with Equilite products to develop CrisEase the one product you should never leave home without. He wrote "Holistic Animal Health" for Energique to help explain how to use their products in animals. He has developed homeopathic first aid kits complete with flip chart instructions for animal owners. The "ChyroRyde saddle interface was developed out of the need to not only be able to verify saddle fit issues, but correct them.
Dr. O helped Erchonia and later AVANT bring their premium human lasers into the veterinary market. In 2016 he and Dr. Amy were approached by AVANT to develop protocols for and to help bring another cold laser into the veterinary market.
In 2014 their television show "Harmonizing Your Horse's Health" allowed them to work with several top notch companies, Standard Process, Ice Horse, Back on Track, Sore No More and Cetyl M. The pair saw a need for realistic models of the dog and horse spine and so they developed light weight realistic 3D models of both species. They have filmed pilot episodes of "Dog Day" and "Sit, Stay, Heal" which highlight their work with dogs and holistic health.
They have written numerous articles in Animal Wellness, Equine Wellness, Elite Equestrian, Clean Run, Holistic Horse and have a few Blogs in the BARF library. They have self-published booklets on Nutritional Myths in both horses and dogs. In 2012 they opened the premier Animal Chiropractic school which trains both veterinarians and chiropractors how to adjust animals and become certified by the American Veterinary Chiropractic Association. The idea of feeding Raw food to help the animal maintain structural integrity is introduced to all students.
Topics:
Show Me Animal Chiropractic The System
Diagnostics and the Animal Chiropractic Patient
Luis Saldana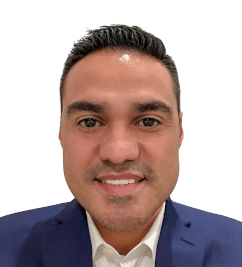 Luis Saldana, owner and lead marketing strategist at Web Theory Designs, has over 20 years of IT, web development and digital marketing experience. Luis has created, developed and managed web marketing projects for organizations like Whirlpool, a Fortune 500 company, to smaller thriving startups from across the country. Prior to his work in the Internet Marketing industry, he worked in fast paced, high demand, IT departments providing technical expertise for some of the largest natural gas trading and marketing corporations in the United States. He graduated from the University of Houston with a bachelor's degree in Computer Information Systems and is passionate about self-improvement, digital marketing technology, and providing strategic roadmaps for growing businesses.
In his free time, Luis loves to travel with his wife, Skateboarding with his kids, and eating delicious food. Grateful for every new opportunity he gets to help a business thrive and grow, he welcomes every new client with a smile and a large dose of optimism.
Topics:
Search Engine Optimization 101
David Starmer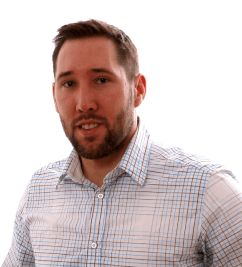 Dr. David Starmer is a Director of Education at the Canadian Memorial Chiropractic College (CMCC). He is the past Education Coordinator for CMCC's simulation lab and was an instructor in the departments of Clinical Diagnosis, Clinical Education, and Chiropractic Therapeutics at CMCC. His primary instructional roles were teaching technique, therapeutic modalities, and providing students with clinical simulations. Along with completing a chiropractic degree at CMCC, he has earned a master's degree in Health Studies from the University of Athabasca, as well as completing a certificate program in health care simulation education. He is known for his leadership qualities and has served as chair of the Faculty Council at CMCC, and has served multiple terms as an elected member to his provincial regulatory college and one year as President. In addition to his instructional workload he is an active researcher involved in spinal manipulation training, and simulation education. His research activities have led to several awards, grants, keynotes, presentations, publications, and workshops internationally. His research has also contributed to the invention of a simulation training and quality assurance system for chiropractors which is now used around the world by many chiropractic institutions. After receiving a grant in 2019 to investigate the forces used in canine adjustments, Dr Starmer has been an ally for manual therapy research in animal populations. He hopes the results of this work will lead to ongoing research and funding for using force sensing technology during the treatment of animals with a focus on enhancing education, quality control, improving our understanding of dose-response relationships, or optimizing patient safety that parallels the work that has already been done in the chiropractic treatment of the human population.
Topics:
May the Force Be With Us
Capacity and Adaptability Workshop
Integrating video replay from your mobile device into your practice for patient analysis and patient education
Pamela Stone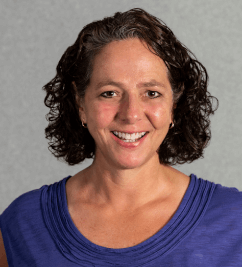 Pamela Stone, DC, DACCP is 2000 graduate of Life University's College of Chiropractic, graduating with clinical honors. She has attained her diplomate in pediatric and prenatal care through the Academy Council of Chiropractic Pediatrics (DACCP certified), is also certified in the Webster's Technique, a specific chiropractic sacral analysis and diversified adjustment, primarily for pregnant women. She is an instructor for the International Chiropractic Pediatric Association (ICPA), teaching "Perinatal Care with Webster Technique Certification" to chiropractors across the country. Dr. Stone also graduated from Options for Animals College of Chiropractic and is certified in animal chiropractic from the American Veterinarian Chiropractic Association (AVCA) and the International Veterinary Chiropractic Association (IVCA). In addition, she is the managing editor for the Annals of Vertebral Subluxation Research journal. She holds a Bachelor of Science from the University of Massachusetts in Sport Management and spent eight years working in public relations and promotions in the sporting goods industry. She credits regular chiropractic care for allowing her to be healthy and injury-free.
Topics:
The Importance of Research Relating to Animal Chiropractic
Gregory Tilford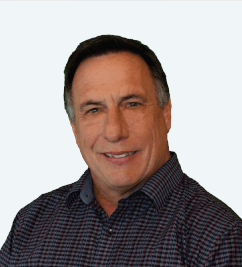 Greg is CEO and formulator of Animal Essentials Inc., and serves as industry consultant and custom formulator for hundreds of veterinarians worldwide. He is author of five books, including the acclaimed Herbs for Pets, the Natural Way to Enhance your Pet's Life (Fox Chapel Books, second ed.2009, Edible & Medicinal Plants of the West, From Earth to Herbalist, and The EcoHerbalist's Fieldbook, and has published numerous articles in a broad variety of consumer and trade magazines.
An accomplished international lecturer and educator, Greg has taught courses at several veterinary medicine institutions, including Colorado State University Teaching Hospital; the Cummings School of Veterinary Medicine at Tufts University; University of Wisconsin School of Veterinary Medicine; and the nationally accredited Healing Oasis Wellness Center in Sturtevant, Wisconsin. He has presented to the annual conference of the American Holistic Veterinary Medical Association on many occasions, and was named National Holistic Teacher of the Year, 2019 by the AHVMA Council of Elders, after his groundbreaking keynote address in Nashville the same year. He has also lectured at the Western Veterinary Conference, Global Pet Expo, Natural Products Expo West and many other professional gatherings worldwide.
He was keynote speaker at PetFood Forum in Bangkok, Thailand, and serves as honorary advisor to the Japan Animal Wellness Association for international pet care professionals. Greg is a charter member of the Scientific Advisory Committee of the National Animal Supplements Council (NASC), and has served on Health Canada's Expert Advisory Committee for Veterinary Natural Health Products.
Topics:
Western Herbs for Mobility and Pain Management
Katarzyna Zukiewicz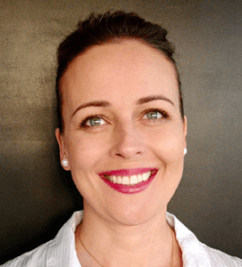 Graduated in 2006 from Veterinary Medicine Department at University of Life Sciences in Warsaw (Poland).
Employee at the University Equine Clinic for two years (anesthesiology, neonatology, sport medicine, physiotherapy).
Later owner in private equine practice concentrated mostly on equine sport medicine, physiotherapy and rehabilitation.
Diplomate of Back Bone Academy in 2010. https://www.backbone-academy.com/en/
Diplomate of IVAS (International Veterinary Acupuncture Society) in 2017. http://www.bevas.eu
Active Member of AAVA and VEPRA.
FEI Permitted Treating Veterinarian.
Fields of specialization are: chiropractics, osteopathy, fascia mobilization, proprioceptive training.
90% of the practice are high level jumpers and dressage horses.
Always learning and sharing knowledge.
Topics:
Gelding castration scarring. Is it a common problem? Diagnostics and treatment options.