The AVCA Conference features over 20 experts in the veterinary field. Don't miss the opportunity to learn new practices and techniques.
Speaker applications will open soon. To get information on speaking at the 2018 conference, contact
avcainfo@junct.com
.
Thanks to Our 2017 Speakers
Dr. Michael Allen
Dr. Allen has four decades of clinical experience with both chiropractic and naturopathic medicine with an expertise in using applied kinesiology (AK) as functional neurology to treat movement and vestibular disorders, learning disabilities, the brain-organ disconnect, and to deliver pain management.
Dr. Allen is globally recognized for his two books, "What Your Brain Might Say if It Could Speak," and "Receptor Based Solutions®; Functional Neurology Every Doctor Should Know," and for having written dozens of professional papers. He has also taught thousands of doctors worldwide about the clinical techniques he uses to change the physiologic impact of failing brain function.
Dr. Allen graduated with honors from the Los Angeles College of Chiropractic in 1977. He has received Diplomates from the International Board of Applied Kinesiology (DIBAK) in 1980, and the American Academy of Pain Management (DAAPM) in 1991. Dr. Allen started his specialized post-graduate neurology training with the Carrick Institute for Graduate Studies in 1991, received a Diplomate from the American Board of Chiropractic Neurology (DABCN) in 1993, and a Fellowship from the American College of Functional Neurology (FACFN) in 2009. In 2015 his studies have earned him two more Diplomates from the American Academy of Integrative Medicine (DAAIM), and the Chiropractic Board of Clinical Nutrition (DCBCN).
Member of the International College of Applied Kinesiology (ICAK) since 1978, served two terms as the President and Vice President of its International Council, International Delegate for the US Chapter. Also a member of the International Association of Functional Neurology and Rehabilitation (IAFNR), the Arizona Naturopathic Medical Association (AzNMA), and the German Medical Society for Applied Kinesiology (DAGAK, Hon.). The Los Angeles College of Chiropractic (now the Southern California University of Health Sciences) has included Dr. Allen in its Preceptor Faculty program for the past 20 years.
Topics:
Primitive Reflexes and the Quadrupedal Patient; Important Tests You Should Know
Dr. Wendy Coren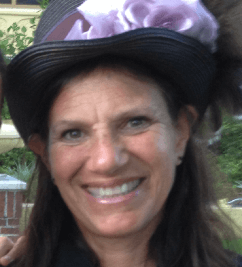 Franklin and Marshall College Lancaster Pa graduated 1976
New York Chiropractic College, Greenvale, NY graduated 1980
Director Coren Chiropractic Care 1980-2009
Founded RealEyes Communications Inc /president 1997-2006
Serving on Board of Directors Parker Chiropractic 2000-2005
Partner Central Norwalk Complete Physical Therapy 2000-2003
Patent approved for ePavlov training software 2003
CEO Equalign Chiropractic Systems Inc 2006- current
Co- founder Equalign Chiropractic Systems LLC with David N Lundquist , DC and Dustin S Coren , DVM. 2006
Providing performance care for the performance athletes, equine and human as well as canine ranging from casual participant to recent Olympic medalists
Topics:
Instrument Assisted Soft Tissue Manipulation Canine
Dr. Jacqueline Doval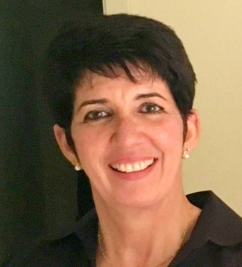 AVCA Certificant Jacqueline A. Doval, MS, DC, made a promise to modern day animal chiropractic founder, Sharon Willoughby, DVM, DC, to continue practicing, defending, promoting and ensuring animal chiropractic would be a respected profession and to continue Dr. Willoughby's legacy after she completed Willoughby's basic and advanced animal chiropractic programs and fulfilling AVCA certification requirements. A 1992 graduate of Texas Chiropractic College, Dr. Doval has proudly served the AVCA as a certificant, member, director, secretary/treasurer, lecturer, examiner and advocate since 1997. She is active legislatively at the state level on behalf of AVCA Texas certified DCs and the profession. She is a keynote speaker for local dog clubs and associations, the National Mounted Patrol Convention, and is featured on multiple local and national media outlets.
Dr. Doval, Texas Animal Wellness Center, is very well known and respected amongst the Texas chiropractic and veterinary communities. "Doc Jackie" is the ""animal chiropractor"" to most of the agility and flyball venues including the famous Houston's World Series of Dog Shows (Agility, Flyball, Conformation, Obedience, Rally), several famous multiple Best in Show canines who have qualified for Westminster (Ripcord, Emmitt, Leo, Diamond, Glory, etc.), the equine officers of Houston Police Department Mounted Patrol, hippotherapy horses of three major therapeutic centers in the Greater Houston Area, and to professional canine athletes who have and are representing the USA in World, National and International Agility Competitions.
Dr. Doval is well known for her treatment and rehabilitation protocol for canines with Wobblers and canines that have suffered paresis from intervertebral disk conditions. She is passionate about her animal chiropractic practice of over 25 years. Dr. Doval lives and shares her passion in Houston, Texas with her wife, Rachel Everson, her 17y/o son Mario and their three dogs: Addie (Borzoi), Dove (Schnauzer) and Lola (Tea Cup Chihuahua)!
Topics:
The Animal Chiropractic Mentalist: How to have your clients and community market you!
Yep! I'm a woman, Yep! I'm short and YES! I can adjust your horse!
Dr. Rebecca Funk, Virginia Maryland College of Veterinary Medicine
Dr. Funk completed her DVM at Oklahoma State University in 2006. She subsequently completed an Equine Theriogenology Internship at the same institution and then an Equine Internal Medicine Residency at Auburn University. She became board certified in Large Animal Internal Medicine in 2011. She received her animal chiropractic training at Parker University in 2011 and was later certified by the AVCA. She trained at the Chi Institute in Equine Acupuncture (2013) and Veterinary Tuina (2015) and became certified in both. She is currently pursuing a Master's of Chinese Medicine at the Chi Institute and plans to become certified in Veterinary Herbology and Veterinary Food Therapy.
Topics:
Update on Veterinary Chiropractic Research
Dr. Donna Gigliotti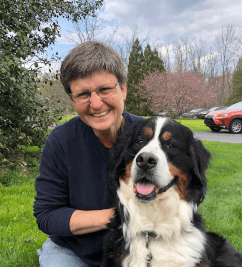 Dr. Donna L. Gigliotti DC, received her Doctor of Chiropractic degree in 1992. In 1997, Dr. G. completed her animal chiropractic training and was certified by the American Veterinary Chiropractic Association (AVCA) to work with animals. She has since gone on to receive her advanced certification. Additionally, she has completed a 700+ hour course in advanced animal neurology. Recently, she has completed the Certified Canine Fitness Training program (CCFT) thru the University of Tennesse.
Dr. Gigliotti has been working with and in conjunction with local veterinarians since 1997. She lectures for animal groups, clubs and with trainers such as Suzanne Clothier on a wide range of topics. Dr. Gigliotti is an instructor and lectures for the AVCA.
Dr. Gigliotti uses a combination of low-force gentle techniques, modalities and exercises to help your animal achieve its maximum health potential. The work she does via the nervous system impacts the functioning of the entire body including the joints, muscles and ligaments, resulting in a stronger and healthier animal.
Topics:
Tissue Talk
Dr. Pamela Graves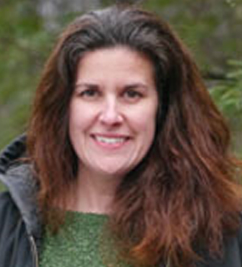 Dr. Graves graduated from Michigan State University CVM in 2000. She obtained her CVSMT from Healing Oasis in 2005 and has been certified by the AVCA since 2006. Dr. Graves added her certification in veterinary acupuncture to her toolbox in 2008 from Chi Institute in Reddick, FL and most recently received her CCRT from the Canine Rehabilitation Institute in 2014. She started Integrative Veterinary Wellness Service in 2015 after seeing a need for more integrative medicine in Northern Michigan. She uses stretches and exercise therapies to improve equine wellness similarly to those used in canine rehabilitation therapy which has improved her patient's return to function as well as working closely with a barefoot trimmer. Dr. Graves is currently working on her Master's in Veterinary Forensics from the University of Florida. She is the Michigan Representative for the Humane Society Veteirnary Medical Association and is on the board of the Michigan Horse Welfare Coalition. Since graduation she has maintained a good standing with the American Veterinary Medical Association and the Michigan Veterinary Medical Association and is a member of the AVCA, the International Veterinary Acupuncture Society and the American Academy of Veterinary Acupuncture.
Topics:
The Two-Way Street – How proper trimming and animal chiropractic are interdependent for optimal horse health.
Heather Greenwald (Dr. Graves)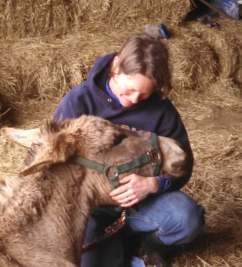 Heather Greenwald is a Natural Hoof Care Practitioner in the Grand Traverse region of MI. As a hoof care practitioner she is dedicated to the education of horse owners to grow and maintain the healthiest hooves possible on each individual horse. Heather has been trimming horses professionally since 2011 and has completed a rigorous certification program with the Equine Sciences Academy in 2014. Heather has almost 20 years of experience as a licensed physical therapist which she brings with her to the field of barefoot trimming. This background gives her a deep understanding of biomechanics, anatomy, and physiology.
Topics:
Form and Function of the Equine Hoof
Dr. John Hanover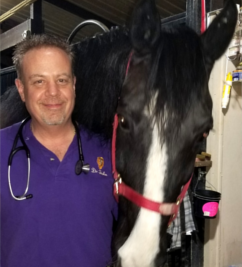 Dr. John J. Hanover, DVM received his degree from the University of Illinois School of Veterinary Medicine in 1991 and is a third-generation veterinarian. He is certified by the American Veterinary Chiropractic Association (1999), the Chi Institute in Veterinary Acupuncture (2001), and International Veterinary Acupuncture Society (IVAS, 2003). Dr. Hanover is also trained in Homotoxicology, Applied Kinesiology, Western herbs, essential oils, flower essences, and Reiki. He has lectured at veterinary continuing education conferences for the American Holistic Veterinary Medical Association, Homotoxicology Vet Conference, and the American Veterinary Chiropractic Association. He has been a speaker for HEEL teaching veterinarians Homotoxicology, lectured at local and national conventions for Young Living Essential Oils and Nikken and consulted for several animal nutritional supplement companies. He currently teaches the holistic section for the Veterinary Assistant Program at Harper College and serves on the Veterinary Advisory Panel for Young Living Essential Oils. Dr. Hanover is in private companion-animal holistic practice in Wadsworth, Illinois at The Animal Hospital of Gurnee. He has an integrated holistic practice working primarily with dogs, cats, and horses. Socially, he has been riding and jumping horses for the past 40 years and enjoys gourmet cooking/dining with his daughter, Ariel, and his fiancé, Misty. Of course, Chi, his dog, gets to enjoy some of the left overs.
Topics:
Treating Inflammation and Degeneration Effectively and Safely
How the Gut and Endocrine System Can Contribute to Toxins Interfering with Our Adjustments
Dr. Amy Hayek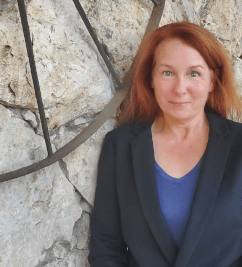 Following veterinary school Dr. Hayek has been in private practice, opening her own busy practice in 2001 in Summerville, SC. She has been recognized as a wealth of knowledge in her field and has been asked on several occasions to testify as expert witness for the South Carolina Animal Control Department on animal care practices as well as in the Colorado House of Representatives on behalf of Animal Chiropractic. She is certified by the Xie Institute and the University of Bejing China in animal acupuncture. She is also certified by the AVCA in animal chiropractic. Dr. Hayek has completed Advanced Training in Animal Chiropractic and Functional Neurology with the Healing Oaiss.
Dr. Hayek lectured and gave laboratory assistance at Parker Chiropractic College from 2010 to 2012 in the Animal Chiropractic Program. In conjunction with her partner, Dr. O, she founded and currently teaches for Animal Chiropractic Education Source, the only online course with both AVCA approval and SCAV CE approval. She has published in the Journal of the American Veterinary Medical Association, along with numerous trade journals regarding animal husbandry, including the Holistic Horse, Animal Wellness, Equine Wellness, Canine Wellness and Elite Equestrian. She routinely lectures for the American Veterinary Chiropractic Association and has lectured for Equine Affair, the Hoosier Horse Fair, the Iowa Horse Fair, The Federation of Chiropractic Licensing Boards and the Southeastern Veterinary Conference.
Topics:
Dermatology and the Brain; We Got You Covered
Dr. Patricia Holl
Doctor of Chiropractic—Los Angeles College of Chiropractic, California
BA, Psychology (with honors)—Rutger's University, New Jersey I
Licensed Doctor of Chiropractic — Montana Board of Chiropractors
Certified in Animal Chiropractic — American Veterinary Chiropractic Association (AVCA)
Dr. Holl is a licensed chiropractor living in Montana, and is the staff chiropractor at the Yellowstone Naturopathic Clinic in Billings, Montana. She is an extension faculty member of the Intern Preceptor Program through Palmer Chiropractic College, Davenport, lA. Her longstanding love for animals led her to become an animal chiropractor. She is certified in Animal Chiropractic by the American Veterinary Chiropractic Association (AVCA) Dr. Holl is also the instructor of the Animal Chiropractic courses at Southern California University of Health Sciences in Los Angeles and the newly created Bozeman Veterinary College.
She is currently pursuing a Diplomate in Functional Neurology through the Carrick Institute of Functional Neurology. She lectures throughout the country on the benefits of animal chiropractic.
Topics:
Chiropractic and Neurology...an Indissoluble Union
Dr. Lisa Lancaster, Lancaster Veterinary Services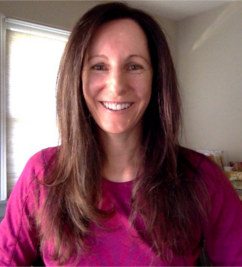 Dr. Lisa Lancaster earned her DVM degree at Michigan State University and her Animal Chiropractic certification from Parker College of Chiropractic in 2006. A farrier before she became a veterinarian, Dr. Lancaster has a longstanding passion for the equine foot. She started her clinical career in equine general practice. Since 2009 Dr. Lancaster has worked in a mixed animal mobile practice in Denver, CO focusing on chiropractic and acupuncture. In addition to clinical practice, she conducts research on the equine foot. Dr. Lancaster teaches and lectures on equine foot research, veterinary acupuncture, and multimodal treatment approaches for equine foot pain.
Topics:
Multimodal treatment for chronic laminitis in horses
Mr. Douglas Lawson, AVCA
Mr. Doug Lawson has been a volunteer with the AVCA since 2007, assisting the Animal Chiropractic Certification Commission with its certification examination. He has been involved in assessing the competency of chiropractors since 1978 and was with the administrative team of the Canadian Chiropractic Examining Board from 1985 to 2003. His principal responsibilities with the AVCA have included the professional practice analysis and psychometric guidance to the Commission.
Doug received a Masters of Science in Medical Science in 2003 and has over 40 publications and/or presentations. Most recently he has participated as a co-investigator in research published in the Journal of the Canadian Chiropractic Association, the British Journal of Sports Medicine, the Journal of Clinical and Investigative Dentistry, and the Annals of Plastic Surgery. He is an adjunct faculty member of D'Youville College in Buffalo, New York.
He graduated from Cleveland Chiropractic College in 1976. He was awarded a Diplomate in the Specialty of Chiropractic Radiology (Honoris Causa) in 2010, volunteer awards from The Arthritis Society in 2003 and 2009, Honourary Member of the Canadian Memorial Chiropractic College in 2007, Honorary Directorship of the Canadian Federation of Chiropractic Regulatory Boards in 2003, Medal of Merit by the Canadian Chiropractic Association in 2003, Lifetime Member Certificate of Registration, the College of Chiropractors of Alberta in 1998, Chiropractor of the Year Award, College of Chiropractors of Alberta 1998, Chiropractic Centennial Award of Excellence, Canadian Chiropractic Association 1995, and Honour Member Award of the Canadian Chiropractic Association 1992.
Topics:
Animal Chiropractic Research and the Professional Practice Analysis
Dr. Laura Lee, Acres Animal Hospital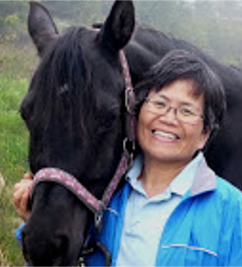 Dr. Laura Lee enjoys life in beautiful Dartmouth, Nova Scotia, Canada, where she practices integrative veterinary medicine for small animals, and chiropractic and acupuncture for horses. On completion of her DVM degree at Ontario Veterinary College, University of Guelph in 1979, she moved to Nova Scotia to work in a mixed animal veterinary practice, and bought her own practice in 1994. Laura has had a life-long interest in alternative medicine, having grown up in a Chinese-Canadian family that used herbal and food therapy to prevent and treat seasonal diseases. In 1998, her horse sustained a cervical injury. Diagnosis and treatment using conventional medicine was not very successful, so Laura was motivated to study alternative medicine. By 2003, she was certified in both veterinary acupuncture (IVAS) and animal chiropractic (AVCA). Advanced chiropractic courses include Extremities, Applied Kinesiology and Functional Neurology, and Chiropractic Neurology. Further study includes Traditional Chinese Medicine (TCM) Herbal Medicine, Food Therapy, and Western herbal remedies. Her current passion is myofascial meridians and myofascial release work, and how it is involved with the effects of acupuncture and chiropractic. She has a keen interest in sports medicine, having been competitive in gymnastics, trampoline and some equestrian disciplines herself. She is a member of the American Canine Sports Medicine Association, as well as AVCA, IVAS, AVAC (Association of Veterinary Acupuncturists of Canada), Canadian Academy of Veterinary Dermatology, College of Integrative Veterinary Therapies, and her own local and national veterinary associations. Her other life passions include her horse, music (jazz and Brazilian samba percussion) and photography.
Topics:
Using Myofascial Meridians in Dogs
Dr. Sandra Leonard, Whole Health Pet Center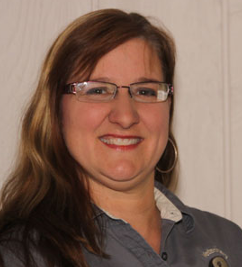 Dr Leonard received her DVM from Kansas State University in 1992. She was a general practitioner and locum tenens provider in the Kansas City area until 2004 . In 2003, she received her Certification in Veterinary Acupuncture from Colorado State University and began a house-call acupuncture practice in 2004. This continued through the addition of certifications in Chinese Veterinary Food Therapy by the Chi Institute in 2010 and Animal Chiropractic from Options for Animals in 2013. In 2014, she opened a holistic small animal practice in Raymore, MO called Whole Health Pet Center. She has also been a wildlife rehabilitator for over 20 years and an avid dog agility competitor since 1995. She has enjoyed applying her holistic skills and chiropractic care to wildlife and canine agility competitors as well as her practice patients.
Topics:
The Mechanics and Body Stresses of Canine Agility: or the Implications of Bar-Hopping with your Dog
Dr. David Lundquist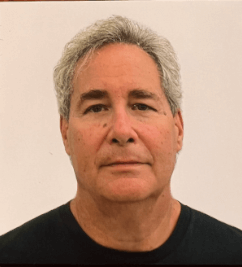 Graduated National College of Chiropractic 1982 and moved to Winter Haven, Florida where he ran a successful practice. He was a principle speaker for Parker Chiropractic Seminars from 1988 to 2004 after logging more than 100 seminars. Dr Lundquist married Dr Wendy Coren and after earning our AVCA degrees we began Equalign, a performance care practice designed to care for the equine athletes, both human and equine.
Topics:
Instrument Assisted NeuroSensory Modulation for the Equine
Dr. Laura McCauley, Red Tail Rehab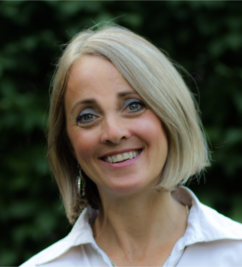 A 1992 graduate of Colorado State University's School of Veterinary Medicine, Dr. Laurie McCauley (DVM, DACVSMR, CCRT, CVA, CVC) was the Medical Director of TOPS Veterinary Rehabilitation for 17 years and now runs Red Tail Rehab in North Carolina. Since starting TOPS Vet Rehab in 1998, Dr. McCauley has been credited as one of the pioneers of veterinary rehabilitation, and has become one of the most recognized names in this field. Dr. McCauley is board certified in Veterinary Sports Medicine and Rehabilitation, certified in rehabilitation by the Canine Rehabilitation Institute, in veterinary acupuncture by the International Veterinary Acupuncture Society, and in animal chiropractic by the American Veterinary Chiropractic Association. In addition to these certifications, Dr. McCauley has also been on faculty of the Canine Rehabilitation Institute since 2004. She is a contributing author to Canine Physical Therapy and Rehabilitation, Canine Sports Medicine and Rehabilitation, The Clinical Textbook for Veterinary Technicians, and Building the Canine Athlete Strength, Stretch, Endurance and Body Awareness Exercises (a canine exercise video). She is a frequent national and international lecturer on the topics of complementary medicine and rehabilitation. Dr. McCauley was awarded the 2011 Iams AARV Award for Excellence in the Field of Rehabilitation and the 2015 AHVMA Holistic Practitioner of the Year Award. She is credited with introducing the world to the use of underwater treadmill therapy as a part of canine rehabilitation, a modality considered almost standard in veterinary rehabilitation today. Outside of her acquired skills and expertise in rehabilitation, acupuncture, and chiropractic, Dr. McCauley brings an uncommon passion and energy to her work. This combination of skills and passion has helped Dr. McCauley return agility dogs to the ring, police K-9 dogs to service and companion dogs back to normal function.
Topics:
Forelimb Injury And Pain - How To Diagnose And Treat With An Integrative Approach
Rear Limb Injury And Pain - How To Diagnose And Treat With An Integrative Approach
Spinal Injury And Pain - How To Diagnose And Treat With An Integrative Approach
NPAIDSs– Non-Pharmaceutical Anti-inflammatory Devices and Techniques
Dr. Denise Michel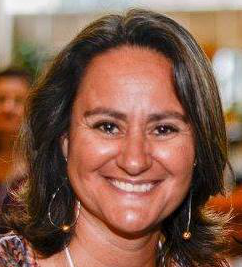 Professional Experience
2001 - 2016 Developer and Founder, DreamWeaving Technique & Fitness—dynamic, individualized, well-balanced integrative health lifestyle coaching and instruction Santa Fe, NM and Tiffin, IA
2004 - 2015 Co-owner, Chiropractor for people and animals Radiant Health, Inc. Santa Fe, NM and Chicago, IL
2010 - 2011 Director, Integrative Health Studies Program for Bachelor of Science Degree Northern New Mexico College Espanola, NM
2007 - 2011 Assistant Professor, Integrative Health Studies Program Northern New Mexico College Espanola, NM
2004 - 2007 Adjunct Faculty, Biology Department and College of Nursing and Health Sciences Northern New Mexico College Espanola, NM
2008 - 2009 Team-building Coordinator/Interim Women's Basketball Coach Northern New Mexico College Espanola, NM
Education
National University of Health Sciences (1995) Doctor of Chiropractic Lombard, IL
Northern Illinois University (1991) Bachelor of Science – Biology major; Chemistry minor DeKalb, IL
Animal Chiropractic Program (2008) Parker Chiropractic College, Dallas, TX
Curriculum Development and Teaching Experience
DreamWeaving Technique & Fitness Certification Course © (2009 - Present)
Bachelor of Science Degree Curriculum, Northern New Mexico College (2004 - 2011)
Essential Oils for Optimal Fitness Human Anatomy & Physiology I & II Human Pathophysiology I & II Introduction to Integrative Healing & (case study-based) Capstone Class Integumentary Application of Essential Oils
Awards and Honors
Teacher of the Year Award, Northern New Mexico College (2008-2009)
Publications
DreamWeaving Technique & Fitness (DWT/F) Video - Overview (9/2016) Denise Michel channel, YouTube
DreamWeaving for People and Animals (3/2013) Natural Awakenings, Santa Fe, NM
Topics:
Aligning Applications of Integrative Healing
Dr. Mindy Neal, DC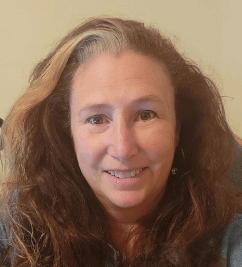 Mindy Neal is a DC from Bovina, Texas and earned her Chiropractic degree and Animal Chiropractic Certification from Parker University. She has been adjusting animals and humans for 17 years and enjoys every minute of it.
Topics:
Show Steer Adjusting and Safety
Dr. Evelyn Orenbuch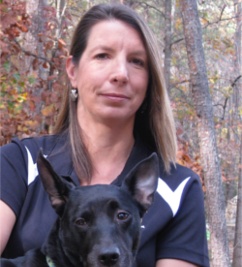 Dr. Evelyn Orenbuch is a 1994 graduate of The Ohio State University College of Veterinary Medicine. She completed her certification in veterinary chiropractic by the AVCA in 1999. She first integrated the modality into her general veterinary practice, and later, in 2003, she began using chiropractic to work exclusively in the field of veterinary rehabilitation and sports medicine near Philadelphia, PA. She added the acupuncture training through IVAS and became a Certified Canine Rehabilitation Therapist in 2005. Her practice was mobile and focused predominantly on sports medicine, caring for many of the agility competitors in the tri-state region. When her husband, Dr. Stuart Napshin, took at job teaching strategic management at Kennesaw State University, Dr. Orenbuch moved to the Atlanta area in 2009 and, along with her business partner, Alan Cross, DVM, DACVS, built the first stand alone small animal rehabilitation facility in Georgia; Ga Veterinary Rehabilitation, Fitness and Pain Management, serving patients from post-surgical to neurologic to sports medicine to geriatric. The practice has grown to be the largest rehabilitation facility in the Southeast with 3 full time rehabilitation certified doctors, 2 full time therapist and a support staff of 9. Dr. Orenbuch is a national leader in the growth of veterinary rehabilitation medicine, serving on the board of the American Association of Rehabilitation Veterinarians from 2007-2014 including Pres-Elect, President and Immediate Past President. Dr. Orenbuch became a Diplomate in the College of Veterinary Sports Medicine and Rehabilitation in February, 2016. Now one of less than 100 board certified VSMR diplomates in the world, Dr. Orenbuch is taking an active role in helping to encourage more veterinary students and veterinarians to become interested in the discipline of Canine Rehabilitation and Sports Medicine.
Topics:
Canine Rehabilitation and Injury Part 1 and Part 2 (aka, he's limping, what do I do?)
Physical Rehabilitation Cases, Thinking Like a Rehabilitation Professional
Dr. William Ormston
Following his move to Texas he found himself in need of continuing education for the American Veterinary Chiropractic Association and sponsored a conference in Dallas, TX at Parker Chiropractic College. Soon after this endeavor he founded the Animal Chiropractic Program at Parker Chiropractic College with the sponsorship of the continuing education department.
In conjunction with his partner, Dr. Amy Hayek, he founded and currently teaches for Animal Chiropractic Education Source, the only online course with both AVCA approval and SCAV CE approval.
His speaking endeavors include the American Veterinary Medical Association, Equine Affair, the Hoosier Horse Fair, the Iowa Horse Fair, The Federation of Chiropractic Licensing Boards, the Southeastern Veterinary Conference and the American Veterinary Chiropractic Association. He has published in numerous trade journals regarding animal husbandry, including the Holistic Horse, Animal Wellness, Equine Wellness, Canine Wellness and Elite Equestrian.
Dr. Amy Hayek and Dr. Bill Ormston cohosted the 2010 cable television show Harmonizing Your Horses' Health. The 26 episodes have aired on various stations within the United States, Australia, South America and Japan. Segments of the show have also been seen during the World Equestrian Games and various sporting events.
Topics:
What is Animal ChiropracTIC? Sharon got it. Do You?
Why doesn't the adjustment last?